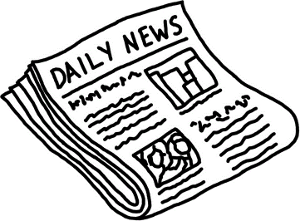 Meeting the increasing demands of poker players world wide, CelebPoker.com has released its free poker software client in German, Spanish and Turkish as well as English. Many players now have the opportunity to play online poker in their respective language.
As online poker grows by thousands of players daily, the geographic range of players is becoming wider. The phenomenon that poker has become in America and Scandinavia and Britain has spread quickly in Germany (de.celebpoker.com), Turkey (tr.celebpoker.com) and Spain. Their presence in these countries has created demand for a poker language client to be created. While most online poker sites and software are only available in English, available for download and fully functional play in German, Spanish and Turkish.
"Germany and Turkey both have seen the emergence of poker being played in casinos and card rooms for years. The presence and availability of poker online in these markets has been limited by the language barrier almost the entire time of its popularity growth" commented Greg Powell Marketing Director. "CelebPoker feels now is the time meet these demands and release our popular poker software in both German and Turkish, to make play easier and more enjoyable to the player." commented Powell. Turkish and German poker players are encouraged to visit CelebPoker.com and click on their country's flag to start the download.
Staying ahead of the competition and foreseeing a new thriving poker market the stage has turned to the Spanish speaking countries. Both Spain and a majority of Latin American countries have expressed interest in poker in a big way this past 12 months. Poker has been played in various forms in these countries for years now, however, the introduction of Texas Hold'em remains a relatively new trend. Internet poker consists of mostly Texas Hold'em, so many new online players in these markets are adapting their card play to fit. They offer 5 and 7 Card Stud as well as Omaha Hi/Low in addition to Texas Hold'em. There are options for these players that were not available 3 years ago while playing online.
"We feel the Spanish speaking market has voiced a demand for an online poker platform in their native language" said Powell. CelebPoker.com views this poker market as a thriving one in areas of both casino and online play. The release of a poker software client in Spanish is a breakthrough in the industry and will allow Spanish speaking players the ability to navigate the software with ease. All new poker information, promotions and news, as well as the Spanish download client can be found at es.celebpoker.com
They opened its tables in f 2003 and strives to provide the most realistic poker experience you can have online. Unlike bricks and mortar card rooms in the world, players can receive a bonus on their initial deposit and also compete in free poker tournaments for real money prizes. What started as a theme based poker room has evolved into what many believe is the most value added card room online.