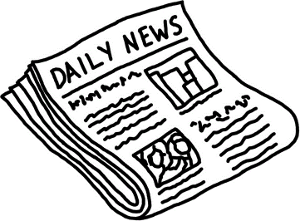 Some say playing 6 handed NL hold'em takes the most guts and skill than any other poker game. Maybe that's why many poker pros couldn't wait to start the $25,000 6 Handed WSOP tournament. 191 players including some of the biggest names in the game sat down to win this prestigious bracelet and a piece of the $4,536,250 price pool.
It was a rookie however; barely old enough to even get into the casino that took home the $1,338,609 first place price. 21 year old Dan Kelly, a senior at Villanova can now add a WSOP bracelet to his growing resume. Dan has already amassed a great reputation playing online at DoylesRoom and now according to ESPN, has locked down an endorsement deal with them.
Dan Kelly said of the win, "It's a mixture of being shocked and excited. I definitely thought I could win, or I wouldn't be playing. But you can't expect to win a tournament, even if you play perfect. This definitely exceeds my expectations." He says he will head back to Villanova and graduate then pursue his poker career afterwards.
Here is how the top 18 ended up in Event 52 at the WSOP:
Dan Kelly ($1,315,518)
Shawn Buchanan ($812,941)
Frank Kassela ($556,053)
Jason Somerville ($386,125)
Mikael Thuritz ($272,084)
Eugene Katchalov ($194,559)
Sam Trickett ($141,168)
Bryn Kenney ($141,168)
Isaac Haxton ($104,651)
Brian Hodhod ($104,651)
Daniel Negreanu ($77,569)
Abe Mosseri ($77,569)
Martins Adeniya ($58,699)
Billy Jordanou ($58,699)
Heather Sue Mercer ($58,699)
Vadim Trincher ($58,699)
Carlos Mortensen ($58,699)
Justin Bonomo ($58,699)

Accepts all Players