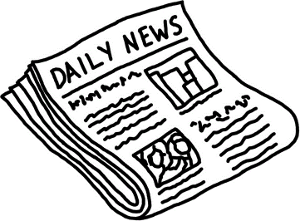 If you are like every other poker player in the world, you will fear the dreaded Bad Beat. It happens to us all without exception. To compensate, many poker sites have introduced a bad beat Jackpot to soften the blow. The Bad Beat Pot works like a progressive jackpot, and just gets bigger and bigger until we have a winner, or a loser, whichever way you look at it.
I have been watching the Partypoker jackpot closely. The Bad Beat pot, for the very first broke the $1 million barrier. A world record in itself, all it needed was a player sitting at the special partypoker bad beat tables, to lose a hand with 4 of a kind 8's or better.
On Thursday 14th of August, at 23.12 ET, the history records were rewritten when 'Judith75′ from Germany and 'Hi yall' from Scotland battled it out at a $0.50/$1 Bad Beat table. Fighting over a $24 pot, little did they know, in seconds, they would find themselves involved in one of the richest pots ever?
By the time they played this momentous hand, the Bad Beat jackpot had climbed to a remarkable $1,013,381.63. It is every poker players dream to land a royal flush at the tables. This honor was left to 'Hiyall'. Being a fellow Scot, we know how to come out 2nd best in an unbeatable situation. We are the only people in the world who watches our National sporting teams with our eyes closed.
'Hiyall' scooped the $24 pot with the unbeatable hand. The loser 'Judith75' flips over quad 9's. On a standard table 'Judith75′ would have been absolutely sickened. Not this time. That disgusting Bad Beat brought a smile to every player at the table, none more so than 'Judith75′ whose losing hand triggered the world record Bad Beat Jackpot.
When you visit Partypoker.com, you will see specially designated Bad Beat tables. These tables are located at the cash game area. When a winning Jackpot is struck, 70% is distributed among the players at the table. 20% is used to commence the new progressive bad beat jackpot, and 10% is retained by partypoker.com as an administration fee.
The player distribution:
50% to the bad beat hand
25% to the winning hand
25% split between all other players who contributed to the pot.
Using this structure, the lucky loser 'Judith75′ collected a cool $354,683.57. 'Hiyall', keeping with Scottish tradition managed to come out second best with an unbeatable hand, collecting $177,341.79 (plus the $24 for winning the pot). All other players who contributed to the pot got their share of the remaining 25%. In this case, all ten players were involved in the pot, so the remaining seven players all collected $22,167.72 each. A happy ending all round, for what could have been a tragic hand for 'Judith75,' had it not been for Partypoker.com's special Bad Beat Jackpots tables.