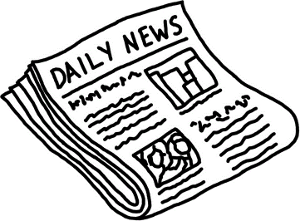 Thursday June 1, 9:01 am ET
Live tournament and free party at Crobar in New York City; mtvU to interview the winner
SAN JOSE, Costa Rica, June 1 /PRNewswire/ — Absolute Poker, the fourth largest online poker website in the world, recently announced the six finalists of its 'Win Your Tuition' Spring tournament. The six college students, who beat out thousands of others, will now advance to compete in a live tournament to be held in the VIP room of Crobar, one of New York City's hippest dance clubs on August 8, 2006. mtvU will be onsite filming and Absolute Poker will be hosting a free party for college-goers at the club.
"We want to congratulate our six finalists on making it this far," said Mike Edwards, Absolute Poker marketing manager. "These players beat out thousands of other players in the Spring tournament which was one of our most successful college tourneys to date. The final event at Crobar is going to be one of the hottest parties this summer and with mtvU filming on-site, its going to make it extra cool — we hope that the college crowd can join us for the free celebration."
The six 'Win Your Tuition' finalists include David Wood from Purdue University, Fort Wayne, IN; Jim Pappas from Bradley University, Mount Prospect, IL; Kyle Garis from the University of Delaware, Lansdale, PA; Justin Rausch from Penn State University, Scottdale, PA; David Wilke from Southeast Missouri State University, Saint Louis, MO; and Jamie Webster from Georgia College and State University, Marietta, GA.
Absolute Poker has an extensive program of college tournaments and event-sponsorships around the world which has resulted from the passion its founders, who met in college, share for poker. In addition to the twice-yearly "Win Your Tuition" tournament, Absolute Poker also runs a college internship program where students can apply for internship positions at the company's headquarters in Costa Rica. Additionally, the company has a campus representative program where students can organize student tournaments and Absolute Poker will provide event-marketing materials and donate money to college teams and clubs.
College students who want to register for the Fall "Win Your Tuition" tournament or party with Absolute Poker at Crobar on August 8 in New York City can download their free ticket from the Absolute Poker website by visiting http://www.absolutepoker.com/tuition.
About AbsolutePoker.com
AbsolutePoker.com is the world's fourth largest online poker destination offering worldwide access to multi-player online games 24 hours a day, seven days a week. AbsolutePoker's spring 'Win Your Tuition' tournament is currently underway and more information can be found at http://www.absolutepoker.com/tuition. Powered by proprietary software, AbsolutePoker.com has one of the most comprehensive, interactive online poker rooms, providing such innovative features as hand history, stat retrieval, player note-taking, chat, 'locate a player', six-table play, customizable table 'skins' and representative image selection. Absolute Poker offers many multi-player games including: Texas Holdem, Omaha High, Omaha Hi/Lo, Seven Card Stud, Seven Card Stud Hi/Lo, and a complete selection of Sit and Go and Multi Table Tournaments. AbsolutePoker.com offers friendly customer service which is always fast, knowledgeable, and professional. Established in 2003, AbsolutePoker.com is headquartered in Costa Rica and licensed and regulated in Canada.