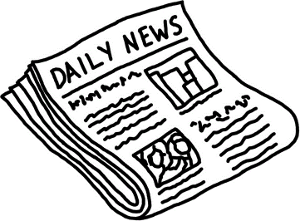 SAN JOSE, COSTA RICA, May 4 /PRNewswire/ — Absolute Poker (http://www.absolutepoker.com ), the fourth largest online poker website in the world and one of ten exclusive sponsors of this year's Gumball 3000 Rally announced today a "Poker Race Challenge" for the 120 cars of this year's race around the world. When the drivers hit their Las Vegas checkpoint on Saturday, May 6, they will each be given a sealed envelope containing one poker playing card from a randomly shuffled deck. The first five cars to cross the finish line in Los Angeles on Sunday, May 7, will get to open their sealed envelopes during the awards ceremony at the Playboy Mansion in Beverly Hills. If their combined five cards reveal a Royal Flush, Absolute Poker will not only pay them $1 million, they will also donate $1 million to the ROCKWORKS foundation (http://www.rockworks.us ), a first-of-its-kind construction-production" organization that engages the entertainment community to support those affected by disasters and extreme poverty to achieve sustainable, long-term solutions. "The Gumball 3000 Rally Drivers are a unique breed," said Mike Edwards, Absolute Poker marketing manager. "They have a passion for adventure and the open road and are also instilled with a sense of good fortune. Who better to play their hand and go for the Royal Flush as they hit the finish line on Rodeo Drive. We wanted to make the last leg of the race even more exciting for these drivers and potentially support the ROCKWORKS foundation."
Contact and Information:
For more information on Absolute Poker's sponsorship of the Gumball 3000 Rally, including Absolute Poker's race entry and the Gumball 3000 Rally Poker Tournament, please visit Absolute Poker.
About Absolute Poker is the world's fourth largest online poker destination, offering worldwide access to multi-player online games 24 hours a day, seven days a week. Absolute Poker's spring "Win Your Tuition" tournament is currently underway and more information can be found at Absolute Poker.com. Powered by proprietary software, Absolute Poker has one of the most comprehensive, interactive online poker rooms, providing such innovative features as hand history, stat retrieval, player note-taking, chat, "locate a player," six-player tables, customizable table "skins" and representative image selection. Absolute Poker offers many multi-player games including: Texas Holdem, Omaha High, Omaha Hi/Lo, Seven Card Stud, Seven Card Stud Hi/Lo, and a complete selection of Sit and Go and Multi Table Tournaments. Blackjack was added to the site in April 2006. Absolute Poker offers friendly customer service that is always fast, knowledgeable and professional. Established in 2003, Absolute Poker is headquartered in Costa Rica and licensed and regulated in Canada.