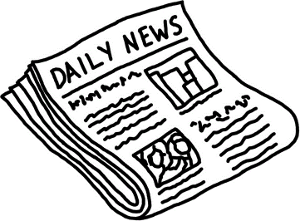 SAN JOSE, Costa Rica, April 25 /PRNewswire/ — Absolute Poker, the fourth largest online poker website in the world, announced Jeff Natland will drive Absolute Poker's Ferrari F430 Spider as part of its sponsorship of the Gumball 3000 Rally 2006 which kicks off this weekend in London, England. Absolute Poker is one of only ten overall sponsors of the event. The eighth annual Gumball 3000, the world's largest cult car rally, combines Phileas Fogg's quest to traverse the world in 80 days with a rock star style-tour — a 3000-mile adventure around the world, starting in London (April 30), making its way through Europe and Asia and finishing eight days later in Los Angeles (May 7). In addition, Absolute Poker will also be giving away chances to win a place at the Gumball 3000 wrap party at the Playboy Mansion. Promotional events are planned at Gumball 3000 events or online at Absolute Poker
ADVERTISEMENT
click here
"We're raring to hit the road in this amazing event," said Mike Edwards, Absolute Poker marketing manager. "What better combination is there than high- performance cars, a global adventure, rock stars, celebrities and of course our favorite … poker. Absolute Poker is participating in the Gumball 3000 race because we know our players are all adventurers at heart and they love living in the fast lane as much as we do."
The Absolute Poker Ferrari F430
Jeff Natland is a partner at Arizona Bay, a privately-held technology and business management consulting company based in San Francisco, California. Prior to joining Arizona Bay, Jeff was Chief Information Officer at Neteller, a partner of Absolute Poker and a leading service provider for secure online funds transfer. His car, one of only 120 entries in the race is a charcoal grey 2006 Ferrari F430 Spider — and it is poised to rip up the road. Ferrari's F430 takes an evolutionary approach in its styling borrowing from the new 612 Scaglietti, and heavily influenced by Ferrari's supercar, the Enzo. The Ferrari F430 is anything but a pretty face, however as its mid- mount engine delivers more than 483 brake horse power (bhp) and can accelerate from 0-60 mile per hour in about 3.9 seconds. Come out to the events and have your picture taken with the Absolute Poker Girls in front of the car. All photos will end up on the Absolute Poker Online Wall of Fame.
Win a Ticket to the Playboy Mansion!
Absolute Poker is making it possible for anyone to join in the fun with two cool promotions. First, anyone who attends the Gumball 3000 events in London, Las Vegas and Los Angeles can pick up a lucky Absolute Poker poker chip or playing card from the Absolute Poker Girls. Every night on the Absolute Poker website between April 30 to May 6, a lucky poker chip number will be revealed and the person with the matching chip will automatically win $1000.
Players can also play in Absolute Poker's Gumball 3000 poker tournaments online to win tickets to the Gumball 3000 events in Las Vegas or to the final party at the Playboy Mansion in Beverly Hills. There will be four tournaments played for tickets to the Las Vegas event and four tournaments played for the Playboy Mansion event in Los Angeles. The tournament winners will win two tickets to either event and travel and expense money for the trip. The tournaments will end May 3 to allow winners to make travel arrangements so they can join the Gumball 3000 drivers, their celebrity and rock star friends at either party in Las Vegas or Beverly Hills.
For more information on Absolute Poker's sponsorship of the Gumball 3000 Rally including Absolute Poker's race entry and the Gumball 3000 Rally Poker Tournament please visit the site.
About Absolute Poker
Absolute Poker is the world's fourth largest online poker destination offering worldwide access to multi-player online games 24 hours a day, seven days a week. Absolute Poker's spring 'Win Your Tuition' tournament is currently underway and more information can be found at Absolute Poker. Powered by proprietary software, Absolute Poker has one of the most comprehensive, interactive online poker rooms, providing such innovative features as hand history, stat retrieval, player note-taking, chat, "locate a player," six-player tables, customizable table "skins" and representative image selection. Absolute Poker offers many multi-player games including: Texas Holdem, Omaha High, Omaha Hi/Lo, Seven Card Stud, Seven Card Stud Hi/Lo, and a complete selection of Sit and Go and Multi Table Tournaments. Blackjack was added to the site in April 2006. Absolute Poker offers friendly customer service that is always fast, knowledgeable, and professional. Established in 2003, AbsolutePoker.com is headquartered in Costa Rica and licensed and regulated in Canada.