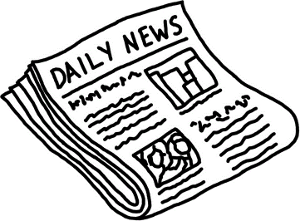 Mizrachi is currently ranked #1 poker player in the world; Absolute Poker launches one of biggest no-limit Texas Holdem tables in the industry with his name on it
SAN JOSE, Costa Rica, June 26 /PRNewswire/ — Absolute Poker, the fourth largest online poker website inthe world, announced today that it has added Michael Mizrachi, aka 'The Grinder,' to its lineup of leading poker professionals. The Grinder, who is 25 years old, is currently ranked the number one poker player in the world according to poker industry authority CardPlayer.com. Mizrachi, having gained 4737 points and won over $2,061,406 this year alone, is on track to earn the title "Player of The Year."
"Absolute Poker is very excited to be working with The Grinder," said Mike Edwards, Absolute Poker marketing manager. "He's at the top of his game and we're thrilled to give our players exposure to the skill and expert advice he can pass on to them. A world-class player and a world-class poker site — a perfect match."
"I'm looking forward to playing with Absolute Poker's online players," said The Grinder. "When I'm not playing in live events, I like to stay sharp by playing online — it's a great way to stay on top of your game."
New Texas Holdem Launched
To celebrate the signing of Mizrachi and to introduce Absolute Poker players to him in style, Absolute Poker also recently announced the launch of one of the biggest no limit Texas Holdem games on the internet, aptly named "The Grinder." Players will get to play against The Grinder in this new no limit $10/25 table. For more information or to register to play with 'The Grinder,' please visit absoluteoker.com.
Absolute Poker will be announcing other online Grinder tournaments. Mizrachi will also be making a number of appearances at events and live tournaments on Absolute Poker's behalf.
A Winning Line-up
Absolute Poker has a number of leading pokers professionals in addition to The Grinder including Mark Seif and Lacey Jones who add depth and excitement to the tournaments played on Absolute Poker. These top-notch pros have a number of tourney bracelets, rings and tons of cash winning among them and players on the Absolute Poker website love having the chance to play against them whenever possible. To learn more about Lacey and Mark, please visit absolutepoker.com.
About Absolutepoker.com
Absolutepoker.com is the world's fourth largest online poker destination offering worldwide access to multi-player online games 24 hours a day, seven days a week. Absolute Poker's spring 'Win Your Tuition' tournament is currently underway and more information can be found at http://www.absolutepoker.com/tuition. Powered by proprietary software, Absolutepoker.com has one of the most comprehensive, interactive online poker rooms, providing such innovative features as hand history, stat retrieval, player note-taking, chat, 'locate a player', six-table play, customizable table 'skins' and representative image selection. Absolute Poker offers many multi-player games including: Texas Holdem, Omaha High, Omaha Hi/Lo, Seven Card Stud, Seven Card Stud Hi/Lo, and a complete selection of Sit and Go and Multi Table Tournaments. Absolutepoker.com offers friendly customer service which is always fast, knowledgeable, and professional. Established in 2003, Absolutepoker.com is headquartered in Costa Rica and licensed and regulated in Canada.
NOTE TO EDITORS: Michael Mizrachi and Absolute Poker's other pros such as Mark Seif and Lacey Jones are available as expert sources for print or broadcast interviews and can cover a variety of topics such as poker techniques, the World Series of Poker, the online poker phenomenon, college poker and women in poker.