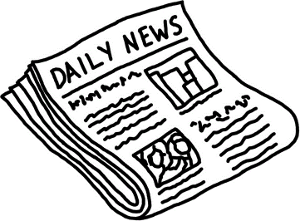 Play online poker at Absolute Poker today!
GAMES & ACTION
Full menu of games and limits including 6 player max tables, great micro limit games and no limit games. From $25/$50 all the way down to .02/.04 games, Absolute Poker has the action you're looking for along with over 8,000 players at peak times to keep the games going around the clock.
PROMOTIONS
Best Sign Up Bonus with code AP35: Absolute Poker has the best site up bonus offered at any online poker site. You'll get a 35% bonus on your first deposit up to $210 Free. Simply use code AP35 to get this incredible poker bonus!
CUSTOMER SUPPORT
Known for fast and accurate replies for all email inquiries, Team Absolute also upholds the fastest cash out service online. Now offering a deposit call center for fast and easy credit card transactions.
PLAY WITH POKER PRO MARK SEIF
At Absolute Poker you can play with Mark Seif, a professional poker who joined Team Absolute in the late 2004. Mark Seif has an active role in Absolute Poker's tournament direction along with representing Absolute Poker at major land based tournament events. Best of all you can play with Mark online during special events!
TOURNAMENTS
Absolute Poker has THE most real money and freeroll tournaments online. This poker room is a great place for tournament action, including Single Table, Multi Table and one of the very few online poker sites to offer Private tournaments to its real money players. The sit & go no limit Holdem fun tourneys are extremely popular, along with 18 daily freeroll tournaments.
Absolute Poker also has a Tourney Leader Board feature. This is based on a point tracking system designed to rank the top tournament players using place of finish, number of tournament entries, and buy-in as factors determining points earned for single and multi table tournaments. This showcases Absolute's top tournament players on weekly, monthly and yearly basis. The winner of the Tournament Leader Board each week receives the opportunity to play in the Mark Seif $1,500 heads up shoot out freeroll.
Absolute Poker offers players the chance to attend major poker events world wide. Running daily are qualifiers for the monthly Satellite events where you can win your way to the 2005 World Series of Poker and or the WPT – World Poker Tour.
AWARDS & RECOGNITION
Absolute Poker won Gaming Online Magazine's Top New Poker Site award of 2004 as voted by the reader's of this popular industry magazine.
Player's at Absolute Poker highly enjoy the experience at the poker room as well. Here's what some of Absolute's players had to say:
"You have the best site I have played at on the net, and I have played at over a dozen. You have good graphics and a very good staff. I have friends that own a site and another friend that is starting one but I prefer to play at Absolute. You have a wonderful site and the promotions are superb. Thanks again." Larry S
"I'm just your average grandmother that enjoys a good poker game. You have a site that allows me to do that. You are generous people. You make it easy to deposit, easy to withdraw, easy to claim any bonus, and just plain easy!! (That's a compliment). There are a few new sites that came online offered a good bonus, but then made it impossible to claim the bonus. I as well as others got suckered into it. NEVER AGAIN. (They have no players either). I just want to say THANK YOU for making a good fun clean poker site. As a member of the Women's Poker Club, I will tell you that you are fast becoming our favorite site. GOOD WORK EVERYONE!!"
NewAtPoker