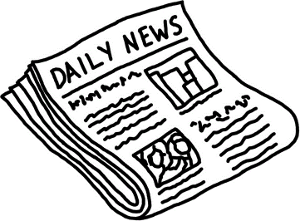 To a lot of online poker players, dark clouds are on the horizon as June 1st, the day the Unlawful Internet Gambling Enforcement Act regulations go into effect, is fast approaching. The Poker Players Alliance is still fighting though and has petitioned the U.S. Treasury Department and Federal Reserve Board to clarify the definition of illegal gambling so that it does not include peer to peer games based on skill like poker.
The petition looks to address two issues in the Act that was passed almost 4 years ago and is finally coming up for enforcement. One request asks that there be an amendment to the regulation that would state that the "bet or wager" term currently being used would not include "certain peer-to-peer games where the outcome is determined predominantly by the skill of the players, such as poker, chess, bridge, mah-jong, and backgammon."
It also asked for clarification concerning pari-mutuel animal racing that is not affected at all by the passing of the UIGEA and is still lawful under the Interstate Horseracing Act that was passed in 1978. The petition is being sent to Timothy Geithner and Ben Bernanke but before it landed on their desk, 22 members of Congress also signed the petition.
John Pappas(PPA Executive Director) said, "The PPA is grateful for the support of the 22 members of Congress who wrote Secretary Geithner and Chairman Bernanke in support of our petition to exempt peer-to-peer gaming from the UIGEA regulations. We are still strongly supporting legislative efforts to license and regulate online poker and provide the consumer protections that the UIGEA will not, and are hopeful of the passage of bills like (Barney) Frank's HR 2267, but believe our petition is the best bet to address the short-term issues facing online poker."
Here is a list of Congressman who signed the petition: Steve Cohen (D-Tenn.), Dan Maffei (D-N.Y.), Linda Sanchez (D-Calif.), Paul Hodes (D-N.H.), Tom Perriello (D-Va.), Jim Moran (D-Va.), Ciro Rodriguez (D-Tex.), Jerrold Nadler (D-N.Y.), Steve Israel (D-N.Y.), Phil Hare (D-Ill.), John Larson (D-Conn.), John Yarmuth (D-Ky.), Joe Courtney (D-Conn.), Shelley Berkley (D-Nev.), Jim Himes (D-Conn.), Bill Delahunt (D-Mass.), Ron Klein (D-Fla.), John Conyers (D-Mich.), Dina Titus (D-Nev.), Peter Welch (D-Vt.), Ed Perlmutter (D-Colo.) and Bobby Scott (D-Va.).