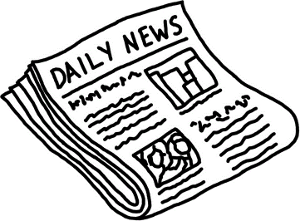 The internet is buzzing with the latest news out of Casino La Vida and Red Flush Casino: the launch of the Battle of the Forums €5000 Freeroll Slots Tournament. While the battle may not be of epic proportions, the prizes certainly are. With a €5000 prize pool and chances to win tickets to the €2,400,000 Grand Slam of Slots II tournament, this battle between online gaming forum communities could be the stuff of legends.
Whether you are a proud positing member of the Online Players Union or you've only had time to skim through all the information it has to offer (big wins, close near-wins, antecdotes, news stories, online gambling controversies, the occasional lasagna recipe, etc), you can participate on the OPU's behalf in this tournament as long as you live outside the United States (the tournament is powered by Microgaming).
Qualifying for the free Battle of the Forums is as easy as 1-2-3:
If you aren't already registered, sign up at at Red Flush casino or Casino La Vida.
Send your tournament alias name to dominique @ thegoodluckcharm.com or send a private message (PM) with your alias to OPU's forum administrator. You can also fill out the form on our Battle of the Forums Tournament information page.
Clear your calendars from April 14th to April 28th, 2011.
The number of seats is limited to 2500, so make sure to sign up while there is still time. The potential prize money is astounding, and you won't be alone in the race to catch some of it.

Accepts all Players
Except US Players
After you've signed up, you can practice on Microgaming's Tomb Raider slots, the featured game of the Battle. With 5 reels and 15 paylines, Tomb Raider is as exciting on the reels as it is in the video game, with triple-payout free spins, paying scatters, wilds, and a $7,500 jackpot–which would go a long way to securing a top spot in this tournament.
If you're looking for more information, we have all the details on our Battle of the Forums info page. You can also check out the respective pages at the host sites, Casino La Vida and Red Flush.