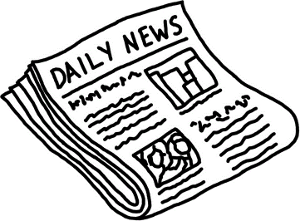 River Belle Launches World's First Multiplayer Casino
Creates Interactive Community of Players for Casino Games
New Technology Allows Social Interaction During Game Play, Adds Excitement for Online Blackjack and Slots Players
GIBRALTAR, July 11 /PRNewswire/ — River Belle, an industry-leading Belle Rock Gaming brand, earlier this month introduced its new River Belle Multiplayer Casino designed to enhance the excitement of its premium gaming offerings. Enabling River Belle players to play "alongside" each other in blackjack and slots games, the multiplayer casino creates a social, interactive experience that until now was only available in online poker rooms.
Integrating a visual representation of a multiplayer atmosphere with real- time chat, River Belle Multiplayer Casino accesses a global network in which players from different casinos can play alongside each other in a community- oriented environment. The result is unprecedented levels of excitement and social interaction that add to the already unique quality of the River Belle gaming experience.
"A primary goal of the River Belle Multiplayer Casino is to provide the best, most exciting gaming experience for our players," said Tim Johnson, Chief Executive of Carmen Media Group, owner of Belle Rock Gaming. "Our brand new multiplayer casino adds a new dimension to River Belle that, along with our incomparable promotions and other offerings, ensures an unparalleled experience for new and current players alike.
"We launched River Belle Multiplayer Casino to our existing casino player base two weeks ago and the take up has been astounded from the outset. Player numbers are growing by the thousands on a daily basis, and it is obviously another winner in the River Belle gaming stable. Being the first operator to offer this to our players attests to our commitment to leading the way and to continuously bringing our players the most exciting entertainment options."
River Belle Multiplayer Casino offers multiplayer features in multiplayer blackjack and three different multiplayer slots games:
Multiplayer Blackjack
River Belle provides many three- and five-seat tables with different betting limits and all the most popular American and European rule variations. Players can chat to each other during games and play together to try and beat the house. Players can play at a table of their friends or just sit down and meet other blackjack players from around the world.
Multiplayer Standard Slots
A slot bank game in which players play along with each other.
Each "Slot Room" consists of eight slots, and only one player per slot per each per room is permitted.
All slot machines are visible to each player.
A game is defined as a player's slot spinning once, which begins when Reel 1 starts to spin and ends when Reel 3 stops.
To take part in a game a player is required to place a bet.
Multiplayer Community Slots
A slot bank game with regular and community payouts.
Each winning combination has a standard payout and may have a community payout. The player with the winning combination receives the player payout, while the remaining players receive the community payout.
Each game is played on an individual basis, and standard payouts are determined by a standard pay table.
Community payouts are payouts for community winning symbol
combinations.
Players are only paid out for community wins if they are seated at a slot machine and have placed a bet on the winning spin.
The amount of community payouts are determined by the top three wins per particular games and slot rooms. Payouts are awarded to each of the players who took part in a winning spin.
Multi-Player Pot Slots
A slot bank game in which players play against each other for a central pot.
A "pot" is formed when the amount a player bets is added to a common pot, less the service fee.
At the end of the spin, the player with the highest point total wins
the pot.
The winning number of points is determined by the winning combination formed on the pay line.
The points awarded are re-set at the end of each spin.
About Belle Rock Gaming
Belle Rock Gaming is a group of online casinos, poker rooms and a multiplayer casino. It is owned by Carmen Media Group Limited, based in Gibraltar and is one of the most experienced and trusted online gaming operators in the world. Over the past 10 years, the various brands within the Belle Rock Gaming group have become synonymous with exciting entertainment, the most advanced games and the biggest promotions. All Belle Rock Gaming's online casinos carry the eCogra Players' Seal of Approval which testifies to fair play and responsible gaming, as well as secure and timely payouts. The group's brands include

River Belle,
The Gaming Club,
Jackpot City,
Lucky Nugget