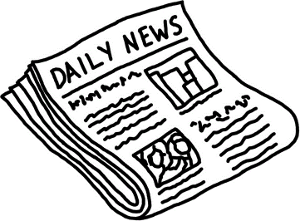 Pyramid Plunder online slots has recently debuted at Win A Day Casino, and the hype has been delicious. From free play promotions to a featured slot tournament, Pyramid Plunder couldn't get more in the spotlight if it stood 480 feet tall in the middle of the Egyptian desert. And this game even makes ol' Giza look a little less impressive. (Come on, do the ancient pyramids pay you to play on them? I don't think so).
Featuring 5 reels, 25 paylines, bonus features, wilds, and thoroughly depicted animations and symbols, Pyramid Plunder feels like both an adventure and a leisurely game. Rather than always waiting for wilds to change your fate, Pyramid Plunder has bonus features that will randomly change the symbols on stopped reels. From the looks of it, Pyramid Plunder definitely subscribes to reincarnation as several "dead" reels can be brought back to life as winning combinations with just a flit of the Scareb. For more information, read our Pyramid Plunder review.
And if playing a new and fun game wasn't already enough, Win A Day is throwing some great Pyramid Plunder promotions to heighten the entertainment another notch. Check it out:
Play Pyramid Plunder for Free.From now until Sunday, November 21st, you can play Pyramid Plunder for free! Simple log in or create a Win A Day Casino account and you'll get $12 FREE CASH to play Pyramid Plunder. No codes, coupons, or extra emails–just log in and it's yours.

Accepts all Players
Pyramid Plunder–Best of the Best Betters.Win A Day is also hosting a "Best Betters" contest for the top twenty players who make the most total bets during the week of November 13th through the 21st. Top spot takes home $1,000, twentieth spot pockets $50, with lots of prizes in between. This promotion is only good with play on Pyramid Plunder, so plunder away!
Pyramid Plunder Slots Treasure Hunt. Your name will be entered into a random drawing when you play at least 10 rounds of Pyramid Plunder slots this week (through Nov 21st). Drawing is held on Thursday, November 25th and 10 random, yet incredibly lucky players will win cash–up to $200.