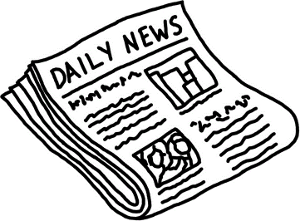 This 3D animated movie was a life changing experience for one of Winaday's staff members, of their online casino. Read how this movie changed her outlook on life.
July 15, 2009 (London, UK) – When WinADay 3D casino's animated staff went to see Pixar's 3D animated movie, UP! last weekend, none of them realised what a life changing experience it would be. UP! is a animated comedy adventure about a 78-year old balloon salesman who finally fulfils his lifelong dream of a great adventure by tying thousands of balloons to his house and flying it to South America. The three-dimensional animated movie inspired at least one of WinADay's 3D staff members to live her dream as well.
" WinADay is such a fun place to work," said Amanda who has been a Customer Service Assistant at the 3D casino since it opened last year. "All the animated staff I work with are great, and our guests are always having such a good time playing our slot machines and video poker games. I'm so happy here I never thought much about what's outside the casino!"
"Seeing UP! has inspired me to live my dreams!" she continued after seeing the movie. "You know, everyone here has a dream. All the players – they're dreaming of hitting a jackpot and dreaming about how they'd spend all that money if they won it. And really, I'm part of their dreams!"
"I do have a dream of my own though," confessed Amanda. "Ever since I was a little girl, I've wanted to fly. The day after I saw UP! I registered for lessons. I'm going to learn to be a pilot! My dream is coming true!"
Since opening a year ago, WinADay.com has added four new games to the original three one-of-a-kind slot machines and video poker games in the three-dimensional lobby. An eighth game – a new video poker game – will launch this summer.
There have been three six-figure progressive jackpot winners at WinADay.com since it launched. Since the jackpot recently went over $100,000, and is usually hit before it tops $150,000, the next big winner could be any day now.
WinADay.com's three-dimensional entrance and Games Lobby create a completely new experience for online casino players. Players are greeted and assisted by animated casino staff in the unique three-dimensional Games Lobby where they have seven one-of-a-kind, no-download, instant-play Flash games to choose from. All games are original and only available at WinADay.com, and they're all tied to one progressive jackpot pool.
Enjoy all the fun and dreams by visiting WinADay Casino! See what the hoopla is all about!