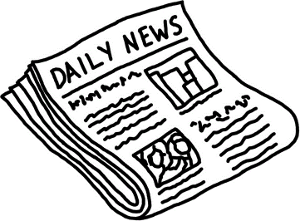 The short answer: No. And you probably already knew that.
If you're trying to figure out how an online slot machine works, it's best if you visualize each reel as a strip containing a series of game symbols, usually 30 to 50 symbols. Some reels contain a longer list of symbols than others, some reels contain different numbers of particular symbols (otherwise known as "weighting"). This distribution is an important factor in balancing player odds, payline hit rates, feature hit rates, and other factors. It's also why certain symbols pay more than others, because they are, in fact, harder to come by.
In almost all cases, the result of the game is known by the software long before the reels stop spinning. It is, afterall, software, not a hamster on a wheel or a beautiful blond selecting random symbols from a hat. The spinning is all part of the feel of the game, so that players can feel the suspense of the moment as they can watch and hear each reel stop, one after the other.
SlotsAndPots.com, a website written by a former game designer dedicated to explaining how online slots work, states that in a mostly perfect world, "each position on a reel should hve exacty the same chance of being spun up as any other". The determining factor of whether or not a slots game is "honestly random" is the integrity of the software and, even more so, the integrity of the casino operators. With that being said, online slots can offer a very realistic return-to-player (RTP), or as "realistic" as it gets when you play slots in the brick-and-mortar casinos.
Our mission at Games and Casino is to provide you with online casinos and online casino software that have that integrity.