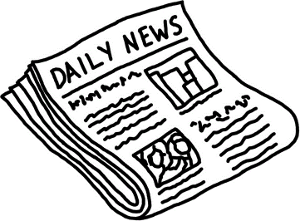 Hot off the press, we say congratulations to both these sires on their Rewards!!
KAHNAWAKE, QC — 01/18/10 – All Jackpots Online Casino and All Slots Online Casino, flagship members of the Jackpot Factory Group, are proud to have been recognized by leading casino portals, Online Gambling Insider, Gamblingkingz and Jackpot Finder in their 2009 awards.
All Slots Wins Best Slots Casino
Gamblingkingz, online gambling news service, player advocate and industry commentator, named All Slots Casino the Best Slots Casino of 2009. Describing All Slots as a pioneer in the slots world, Gamblingkingz made particular note of the casino's wide range of games and tournaments, the frequency of new games releases, its slots promotions and generous rewards program.
Online Gambling Insider names All Slots Best UK Online Casino
With All Slots' growing popularity in the UK, Online Gambling Insider honours the casino with the Best UK Online Casino 2009 award. Online Gambling Insider says, "The casino has won an award here at Online Gambling Insider every year since our launch. We have made no secret of the fact that we believe this to be one of the best operators in the world. All Slots has increased its global footprint over the last year, and has become one of the most popular UK slot sites. You pretty much can't go wrong if you add their great promotions for players in the UK. A standout casino in 2009."
Top awards from Jackpot Finder for All Jackpots Casino and the VIP Lounge program
True to its name, All Jackpots Casino offers the top progressive jackpots in the industry. For this accomplishment, Jackpot Finder named the casino as the Best Jackpots Casino. Jackpot Finder also gave its Best Loyalty Program award to the Jackpot Factory VIP Lounge, as being the most generous program in the industry. The top players at All Slots and All Jackpots are invited to the program, where they receive exclusive promotions, personal attention and first-class treatment.
David Brickman, the Jackpot Factory's Vice President for Player Affairs, said, "These awards are a testament to the hard work and dedication of our casinos to go above and beyond, to offer the best casino experience possible to our players. It's truly an honour, and we hope to meet and exceed expectations in 2010."