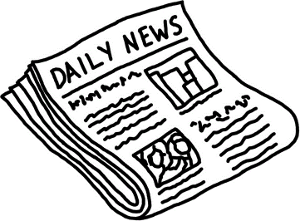 Accepts all Players
$1,000 Free Roll at Club World Casinos
Great news from Club World Casino has just been announced but you will have to hurry!! For those that have never deposited at this online casino, now is the time. Make your first deposit and you will qualify for one entry into a $1,000 free roll slots tournament.
Although any first time depositing can qualify, only 500 players can register to play. There are currently 350 players entered so there is still time to get a piece of a free $1000 prize pool.
Here are some of the details
Registration is open now!!
Tournament starts on Friday at 12 noon EST
6000 starting credits
500 players max
6 minutes play time
Tournament ends Sunday at 10pm EST
Don't worry if you miss out though there are plenty opportunities to win at Club World Casino and they have also just revamped their tournament schedule. Now they have $1000 guaranteed winnings every day!
| | | | | | | | |
| --- | --- | --- | --- | --- | --- | --- | --- |
| Time | Pool | Fee | Game | Duration | Time | Chips | Guarantee |
| 12:00 | $0.01 | $0.00 | Crystal Waters | 12:00 | 00:05 | 5,000 | $50 |
| 13:00 | $10.00 | $1.00 | Loose Caboose | 05:00 | 00:10 | 10,000 | $100 |
| 14:00 | $5.00 | $0.50 | Crystal Waters | 04:00 | 00:10 | 10,000 | $60 |
| 15:00 | $1.00 | $0.10 | Texan Tycoon | 04:00 | 00:06 | 6,000 | $30 |
| 16:00 | $5.00 | $0.50 | Loose Caboose | 04:00 | 00:10 | 10,000 | $60 |
| 17:00 | $10.00 | $1.00 | Crystal Waters | 03:00 | 00:10 | 10,000 | $120 |
| 18:00 | $2.00 | $0.20 | Loose Caboose | 03:00 | 00:08 | 8,000 | $50 |
| 19:00 | $5.00 | $0.50 | Texan Tycoon | 03:00 | 00:10 | 10,000 | $75 |
| 20:00 | $1.00 | $0.10 | Crystal Waters | 02:00 | 00:06 | 6,000 | $25 |
| 21:00 | $10.00 | $1.00 | Texan Tycoon | 03:00 | 00:10 | 10,000 | $250 |
| 22:00 | $3.00 | $0.30 | Crystal Waters | 03:00 | 00:08 | 8,000 | $60 |
| 23:00 | $5.00 | $0.50 | Loose Caboose | 02:00 | 00:10 | 10,000 | $60 |
| 00:00 | $2.00 | $0.20 | Texan Tycoon | 13:00 | 00:08 | 8,000 | $60 |