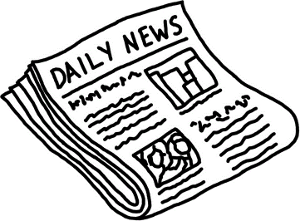 CRUISING FOR THE $1 MILLION MARK
RIVERBELLE GETS LUCKY IN JULY PAY OUT BONANZA!
KING CASHALOT – the progressive slot available at Riverbelle Casino has reached a massive $882,700.00 and counting! The last time KING CASHALOT was won back in March, with the huge $618,857.39 jackpot scooped by Debbie T, from California, when playing at Riverbelle Casino.
Progressive Jackpots have certainly been a great game option for many Riverbelle Casino players recently – the month of July saw 15 different Progressive Jackpot players paid a total of $335,140.23 in winnings – all from Belle Rock Gaming's group of online casinos.
Throughout July, winners from all walks of life have enjoyed one of the biggest progressive pay out months for years. The group's flagship, Riverbelle Casino, in particular, paid out at an unprecedented rate – and it seemed to be the girls who had the best time of it. Out of over $170,000 paid out throughout the month, nearly $130,000 was paid out to Rebbecca, Kirsten, Sharon, Marilyn, Mary Ann and Cynthia – a group who have become known as the River Belles!
Kristen T especially, from Idaho, is on top form – in addition to her win of $38,136.65 this time around (while playing cash splash) Kirsten scooped an initial $26,000 a few months back –also online at Riverbelle Casino.
Kristen, 53, who enjoys gardening, sewing, reading and taking care of her family, plays at Riverbelle Casino. because she finds it 'easy to understand, with very good customer service'.
Another winner who has recently been experiencing the good life at Belle Rock Gaming's Showdown Casino was James F, from Gilbert, Arizona. James, Director of Consulting at a Technology company, had recently won a $1,200 jackpot on Spring Break at Showdown, but was happy to describe the next Showdown win of $18,913.11: 'At first I was ecstatic – I had never won a jackpot like this. Then this turned to disbelief and then it was pure elation.'
Tim F, from Phoenix Arizona won $55,609.78 at Jackpot City. When asked about his win, said:. I have been playing for 4 years and Jackpot City is one of the best and fairest casinos on the net. I win small amounts a lot but this one was quite a shocker. The spins are true and the service can't be beaten by anyone. Less then 1/2 hour after I won, the staff contacted me to congratulate me on my winning. Now that's customer service.'
The Gaming Club, Jackpot City and Lucky Nugget all contributed to the total payout of over $335k.
See below table for the total July payout details:
Mike F. 31,441.76 The Gaming Club Lotsaloot
Tim F. 55,609.78 Jackpot City.CashSplash
Shellie K. 27,722.98 Lucky Nugget CashSplash
Bette T. 21,784.43 Jackpot City.FruitFiesta
Rebecca B. 27,955.64 Riverbelle Casino. SupaJax
Kristen T. 38,136.65 Riverbelle Casino. CashSplash
Mat B. 7,046.04 Jackpot City.CashSplash
Leslie S. 13,449.41 Jackpot City Lotsaloot
Daniel G. 34,373.12 Riverbelle Casino. Jackpot Deuces
James F. 18,913.11 Showdown Jackpot Deuces
Sharon K. 13,565.69 Riverbelle Casino. Lotsaloot
Marilyn M. 14,916.17 Riverbelle Casino. Poker Ride
Mary Ann G 22,823.04 Riverbelle Casino. Lotsaloot
Cynthia D. 22,970.16 Riverbelle Casino. WowPot
Marie H. 25,851.41 Jackpot City Lotsaloot