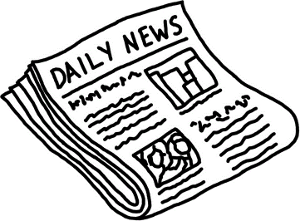 In April, AffiliateClub.com is offering a GREAT trip to Curacao, Netherlands Antilles. This is a chance not to be missed, There will be boat trips, snorkelling, quad biking, and many more activities.
Don't be one that will miss Out!
The promotion is open to affiliates of AffiliateClub only, and has 10 places to be grabbed. Keep reading to make sure you are one of the lucky 10 to be eligible for this promotion.
What you win…
Return flights from Amsterdam to Curacao*
3 night's accommodation at the Curacao Marriott Beach Resort & Emerald Casino in a resort view room. Dates of stay 5th April (check in) – 8th April (check out)*
Transfers between hotel and Airport in Amsterdam and Curacao
Breakfast, lunch and dinner*
ATV / Quad bike tour of Curacao island Pirate bounty boat tour of Curacao's finest waters, with snorkelling, rope swing, lunch and open bar!
Chance to visit one of Curacao's finest Casinos
In Order to WIN …
You must be an affiliate of AffiliateClub.com
The promotion runs from January 1st – March 1st 2008 (2 month period). All players brought in from 1st January will be eligible for this promotion.
Existing affiliates will receive a target which will be a 20% increase of new depositing players, compared to the average new depositing players brought in over the months of November & December 2007.
Those existing affiliates who brought in 0 new depositing players over this period, have a starting target of 20 new depositing players
Any new affiliates who join within this time period must have at least 20 new depositing players by the end of the promotion regardless of the time in which they signed up.
All qualifying affiliates who reach their target will be entered into a draw and pulled at random for the 10 final affiliates The Prize winners will be notified by the 3rd March to ensure that all flights and agendas are organised in time.
This prize is non-transferrable to another person, and must be taken at the specified dates unless pre-agreed with AffiliateClub.com.
The prize winners will be accompanied by staff of AffiliateClub.com on the duration of the pre-booked activities.
What do I do now…?
To confirm you would like to take part in this promotion, please email promos@affiliateclub.com with the subject Curacao. They will then send you a confirmation email with your new depositing player target to achieve. They will send you an email half way through this promotion to update you on your target and how close you are to winning your way to this fantastic trip!
Good luck to ALL!!
Hope to see you in Curacao!