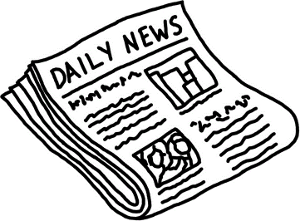 Turn your unused domains into passive revshare profit!
We all have unused domains for a variety of reasons. Typically we take our unused domains and allocate them to a traditional domain parking solution. What does this do? When somebody types in one of your unused domains they get a page full of links. When a user clicks on that link, you get paid. Better than letting the domain just sit there, right? RewardsAffiliates now offers you an alternative.
This unique RewardsAffiliates tool will allow you to make the most from those unused gaming domains. What will it do for me? Instead of displaying a page full of links that when clicked only yield around $0.03 – this solution will redirect that type-in traffic to one of our casinos or poker rooms …
WITH YOUR AFFILIATE TRACKING CODE!
…you have now positioned yourself to earn 35% RevShare from that traffic instead of that $0.03.
You can select which of your domains redirect to casino and which ones should point to poker. To do this, you just select Casino or Poker from the drop down list in the submit form. So, add all your Casino domains … then do all your poker domains.
You can change your domains between casino and poker via our domain parking manager later, if necessary.
How do I get started?
There are two (2) steps.
1. You simply set your primary and secondary DNS servers to:
ns1.RewardsParking.com
ns2.RewardsParking.com
You need to contact your domain registrar (ex: register.com) to do this.
2. Enter all your unused casino or poker domains in the text area below (separated by a new line/line feed), for example:
mydomain1.com
mydomain2.com
nondotcomdomain.co.uk
anotherdomain.net
worldsite.ws
Select Casino or Poker from the drop down list
Then hit submit. [ more information below ]
How quickly will it start to work?
There are two parts to this process.
The part we can control which is automatically done when you submit the domain parking form.
Second part, is how quickly the DNS settings update on your domain. DNS can take up to 48 hours to propagate around the internet. Normally it is between 12-24 hours, but is dependant on your domain registrar. The idea being that once your new DNS settings (ns1.RewardsParking.com & ns2.RewardsParking.com) take hold, it will work!
Keep in mind, you still control your domain, so you are responsible to change the name servers. If you ever decide to use the domains in the future, just change the DNS servers back to your host – no risk to you at all!
Interested? Need more info? Some help setting this up?
Click here to sign up now!