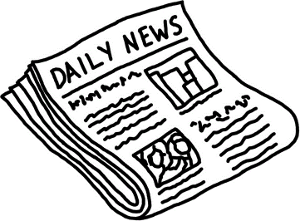 Slotland Casino publicized brand new holiday casino promotions starting Friday, December 10, 2010. When it snows, it blizzards at Slotland, so hold on to your hat (if not your wallet).
Allow us to highlight some of holiday cheer:
Bonus Builder on Friday, December 10th: The more deposits you make at Slotland on Friday, December 10th, the more your deposit matches will be. Your first deposit gets topped off with an additional 10% deposit match, your second deposit of the day gets a 15% topping, you'll get 20% for your third deposit and 25% on your fourth. The best thing about this promotion is the 1x wagering requirement.
Hourly Mystery Bonuses on Saturday, December 11th: Slotland promises to match all deposits made on Saturday, December 11th with a 10% match in addition to any other promotion you might be receiving. If you happen to make one of your deposits during two very special, very random, and very secret hours of the day, you could earn as much as a 50% bonus match. The only way to win the big bucks is to deposit throughout the day and see!
Bonus Brunch on Sunday, December 12th: Earn a 25% bonus on every $100+ deposit this Sunday, and every Sunday. Featuring a small 2x wagering requirement, this delicious bonus keeps the fun coming. Depositing less than $100? No worries–you'll still earn a 15% match.
For every deposit made from Friday, December 10th to Sunday, December 12th, you'll get a ticket in the Slotland Bonus Draw. On Wednesday, December 15th, 25 lucky tickets will win $25 in bonus cash (that's right–tickets, not players–so you can win more than once!). All players who deposit $500 or more automatically win $50–AND they get their names in the drawing, too.
Do some of your cherished holiday memories begin with, "Once upon a time, I won a boatload of cash at Slotland"? If so, let Slotland Casino know about it and you could win $500 just for telling them your winning story!
Get all the details, terms, and conditions on the Slotland Promotion pages. You'll love how little there is to read!
If Santa has a brand new bag, it's probably because he took advantage of these great promotions at Slotland Casino.
Accepts all Players