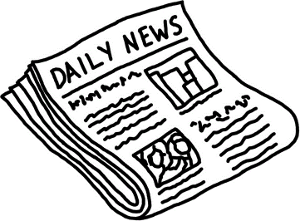 If you're reading this on Saturday, February 12th, you're getting this just in time. Slotland Casino has opened up the floodgates to guaranteed and random fun this Valentine's Day weekend. Here's what's in store for you at Slotland:
Random Rebates: Just as you never know when Cupid's Arrow will strike, you never know when you're about to be hit with a promotion from Slotland Casino. One of the most effective online casinos at using random bonuses and rebates, Slotland is launching a 100% deposit rebate on Saturday, February 12th. This means that once you make a deposit on that day, you could be one of four lucky players each hour who gets to turn back the clock and have all of the deposit put right back into your account.
Slotland Bonus Draw: In addition to your chance of winning back your deposit today, for every deposit you make you'll get an entry into the Slotland Bonus Draw for a chance (or several chances, depending on how many times you deposit and how many times your name is drawn) at $25 in cash.
High-Roller Auto-Bonus: If you deposit more than $500 between now and Sunday, February 13th, you automatically win $50 and you still get entry into the random drawing.
Enjoy a 1x wagering requirement on Valentine's Day and every day at Slotland Casino.
Don't forget that this and every Sunday, you can pick up additional deposit matches on your deposits. All deposits under $50 will get a 15% match and all deposits above that will receive 25% on top of their cash. If these matches seem low, remember the 1x wagering requirement. You can cash out nearly immediately at Slotland, which can't be said for those casinos sporting higher bonus matches.
Of course, I can't write a blog during Valentine's Day weekend and not mention what's going on during Monday, February 14th. Make a deposit on the Heart Holiday and receive a 20% deposit match bonus on top of all other promotions. And, to continue with Slotland's love of randomness, during two undisclosed hours during the day, you can receive up to 30% in bonus funds as a "love"ly surprise!
Accepts all Players