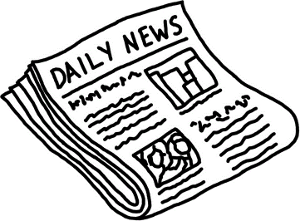 Wager real money on Blackjack and get more than you bargained for this weekend at CAIGAMES casino.
Win up to £150 in bonus cash by playing just one hour of Blackjack this Saturday and Sunday (and every Saturday and Sunday) at CAIGAMES. To qualify for the Weekend Madness event, all you need to do is make a deposit of at least £25 prior to playing (so any time before 20:00 GMT on either day). Weekend Madness runs from 20:00 to 21:00 GMT on Saturday and Sunday.
To be eligible for a bonus, you need to meet the minimum wager requirements over the course of your one-day play:
Players who wager at least £500 will receive a £10 bonus. (This level is noted in the terms and conditions, and not overtly advertised on the CAIGAMES Promotions page).
Players who wager £10,000 will be awarded a £25 bonus.
Players who wager £20,000 will be awarded a £75 bonus.
Players who wager £40,000 will receive £150 in bonus cash.
All bonuses, of course, are in addition to any winnings. And by "wager", we don't mean "plunk down your own cash". Amounts are shown in terms of turnover, and only the wagers on Classic Blackjack (.10, 1.00, and 25.00 minimums) will count toward the eligibility criteria.

Accepts all Players
Except US Players
As always, make sure to read all the terms and conditions of this promotion, especially with regards to the 30x minimum wagering requirement within 7 days of bonus receipt. Every event and promotion has some restriction or another, just make sure you are comfortable with the terms before jumping in. Of course, if Blackjack was a game you were planning on wagering a boodle on anyway, this additional bonus cash would just be icing on the cake–but why waste it if you can prevent it?
We're giving you plenty of lead time before the event so you can mentally prepare yourself for the weekend. Adding up to 21 has never been more fun!
Let us know how you did!