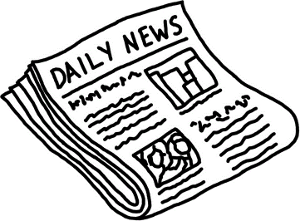 Beginning Saturday September 23rd, your Wednesdays and Saturdays just got a whole lot better! Games and Casino is pleased to present an ongoing Slots tournament just for Games and Casino visitors at Platinum Play Casino! Here's how it will work:
There will be 2 Tournaments per week.
On Wednesdays and Saturdays from 8 am EST until 8 pm EST (12 hours per tournament).
Starting on the Saturday the 23rd of September.
Registration deadline is Tuesday or Friday, 8am EST.
Buy-ins at $22.00 per player, which will give you 1000 Casino Credits.
Guaranteed prize pool starting at $300.00. Of course, the more people play the bigger the pots!
Winners are determined by the highest wagering of their competition accounts. It's not how much you deposit but how much you can wager with your 1000 Credits. Anyone can win.
Your winnings will go straight into your real casino account. Top 5 finishers win as follows:

1st place = 40%
2nd place = 30%
3rd place = 20%
4th place = 8%
5th place = 2%
Here's how to enter:
You must complete either step #1 or step #2 below 24 hours before the tournament begins. (By Tuesday 8am or Friday 8am EST)
New player registration: Click the banner below, sign up for a new real money account, thefollow steps 4 and 5.
Already have a Platinum Player account? Just send your email address and your Platinum Play account number to: platinumtournaments@gamesandcasino.com
Once you have registered for your first tournament, you will be included in all future tournaments, you will only need to follow steps 4 and 5
Once you have completed steps 1 or 2, you will need to register for the tournament you want to play.
Log into your casino account Before the tournament starts and click on the "tournaments" button. Then you see a list of all your tournaments. Pick one and follow instructions.
Once step 5 is completed, you will receive tournament information in your email, with the account number and password to use for the tournament and all other information.
That's it, It's just that easy, one email and you are registered for all the GamesandCasino Platinum Play Slots Tournaments!