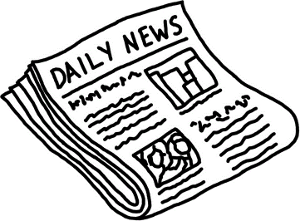 Rich Casino may be the new kid on the online casino block, but it certainly isn't afraid to make , specials and promotions. Its promotional calendar is packed with reasons to celebrate, from Hans Christian Anderson's Birthday (100% to 225% bonus match, depending on size of deposit) to a Pirate Party-themed treasure promotion, Rich Casino is making an quick and lasting impression: This online casino has its stuff together.
Here's what you can look forward to this week:
Choose Your Own Bonus: Much like the "Choose Your Own Adventure" books of old, Rich Casino often offers bonus match programs that are directly related to how much you deposit. For example, if you deposit $259 dollars, Rich Casino will give you a 259% bonus match. To be even more generous, all deposits under $80 will still receive an 80% match. (A note to the highrollers: Bonus match is capped at 500%). This bonus is offered on Tuesday, April 5th and Wednesday, April 6th.
No Housework Day: While some might prefer a cleaning crew, Rich Casino let's us all off the hook for housecleaning on Thursday this week with a surprise bonus match that's likely to keep you away from folding the laundry and dusting the light fixtures.
Picnic Adventure:Deposit more than $25 on Friday, April 8th, and you'll get a 125% bonus match on your money. Deposit over $999 and get a 375% match!
Room with a View: This Saturday's "view" is a sliding scale of bonus matches, starting with a 100% bonus match for deposits between $25 and $99. Each additional $100 increment is rewarded with additional deposit matches, up to a 350% match on deposits of $1000 or more.
This week's promotions at Rich Casino are a good example of what they have to offer each and every week on their promotions calendar. They also have online slots tournaments and VIP packages available based on the size of player deposit.
On top of the above specials, new players will also be treated to a 111% match on their very first deposit–up to $3333 free. I doesn't look like you can combine this with other offers, so use this bonus strategically.
While other new online casinos rest on their laurels during the first few months of opening, Rich Casino goes for the glory right away. Will you?