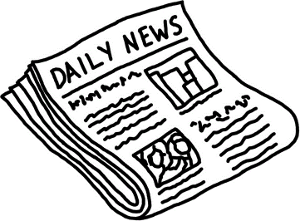 Casino Games TOURNAMENTS!!!!!!
Download the Royal Vegas Casino software, register and make a purchase to get an automatic entry into a lucky draw to win a ticket to the International Casino Games Grand Final.
At the same time, you also qualify for a tournament satellite, which gives you extra chances to get to the tournament finals and the Caribbean Cruise Grand Final. There are many more thrilling satellites to be played throughout the six-month period, so be sure to look out for details while playing at Royal Vegas Casino.
Tournament Rules and Prizes –
Satellite Qualifiers
Playing in these tournaments allows players to qualify for the finals
The Top 30 players from these tournaments will receive an automatic entry into the Satellite Final
Players who don't make the Top 30, will still go into a lucky draw after the six-month tournament period (July-December 2005) for a ticket to the International Casino Games Caribbean Cruise Grand Final
Satellite Final
The Top 50 players from these tournaments will each win their share of the $5,000 total prize pool
Top 20 players will each go into a lucky draw to win a ticket to the International Casino Games Caribbean Cruise Grand Final
1st place gets $1,000 in casino credits
Note:
Tournament rankings are based on the highest wagering
Terms and conditions apply
Tournament Schedule
JULY
Event Royal Vegas New Player Sign-up Period New Player Tournament Dates
Satellite 1 4 – 10 July 13 – 15 July
Satellite 2 11 – 17 July 20 – 22 July
Satellite 3 18 – 24 July 27 – 29 July
Satellite 4 25 – 31 July 3 – 5 August
Top 30 places in Satellite Tournaments get automatic entry into Final
Final N/A 10 – 12 August
AUGUST
Satellite 1 1 – 7 August 10 – 12 August
Satellite 2 8 – 14 August 17 – 19 August
Satellite 3 15 – 21 August 24 – 26 August
Satellite 4 22 – 28 August 31 – 2 September
Top 30 places in Satellite Tournaments get automatic entry into Final
Final N/A 5 – 7 September