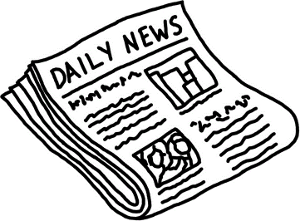 Now's your chance to join the Battle of the Forums €5000 Freeroll Slot Tournament!
Starting on April 14th, a showdown will commence unlike anything you've ever seen. The setting, a freeroll slots tournament. The prize pool, €5000. The players, any who has ever had the nerve to post on the Online Players Union gaming forum (and who live outside the United States).
Whether you are a bragger, an informer, a wallflower, a thread-starter, a chimer-inner, or just someone who has a mild addiction to happy face icons, the Battle of the Forums €5,000 Freeroll Slot Tournament has something in it for you. At the very least, it's a chance for you to join forces with your fellow forum posters. At the very most, you could walk away with the €1,000 first prize, which also comes with an entry to the Grand Slam of Slots II tournament with a prize pool worth well over $2,000,000.
With the stakes so high and the entry to cheap (read: free), the limited number of slots will fill up quickly, so make sure secure your spot as soon as possible. Here's how you do it:
Sign up at at Casino La Vida or Red Flush casino, if you aren't already a member.
Send your tournament alias name to dominique @ thegoodluckcharm.com or
Send a private message (PM) with you alias to the OPU forum administrator, who will be more than happy to add you to their team.
Clear your calendars from April 14th to April 28th, 2011.

Accepts all Players
Except US Players
Tired of having to choose between standing up and being counted or sitting down and getting paid? With the Battle of the Forums, you can do both. Make your presence count this April and get your spot today!
Need more information? We've got it all. Read our Battle of the Forums info page or hop on over to our host venues, Casino La Vida or Red Flush.
Never heard of the OPU? See and share a wealth of new information every day with your fellow online gambling community. It may not be €1,000 worth of information, but it's close.