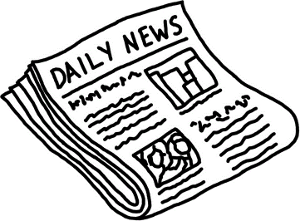 (PRWEB via PR Web Direct) July 25, 2006 — Ticonderoga Ventures, Inc. announces several important and controversial seminars at the Casino Affiliate Convention and Gaming Marketing Conference, held in Las Vegas at the Stardust Resort and Casino on September 14-15, 2006.
The Casino Affiliate Convention is one of the largest casino industry events covering marketing and advertising for online gaming, poker and bingo. The event attracts the largest collection of affiliates and 'super affiliates' ever assembled for the casino, poker and gaming industries. The 'super affiliates' represent the most significant revenue producing affiliates in the industry.
Seminars at the event will cover some of the most advanced and controversial forms of internet marketing for the gaming industry. Specialized forms of 'white hat' and 'black hat' internet marketing, including SEO, site scraping, triple jangros, search software, submission methods and others will be discussed. The event will also have a special introductory session for new affiliates and many advanced sessions for super affiliates. Several advanced sessions include specialized marketing techniques, casino software, unique scripts for coding websites.
75% of the exhibit space has already been sold for this event. The September 14-15, 2006 Las Vegas event expects to have the largest attendance in CAC history and anticipates a record number of casino affiliates.
For more information, including registration, please visit the website CasinoAffiliateConvention or contact:
Ticonderoga Ventures, Inc.
Marketing and Logistics Representative
Tel: USA +1 (212) 722-1744 ext 72
Fax: USA +1 (208) 728-6456
This press release may contain forward-looking statements, particularly as related to the business plans of the company, within the meaning of Section 27A of the Securities Act of 1933 and Sections 21E of the Securities Exchange Act of 1934 and are subject to the safe harbor created by these sections. Actual results may differ materially from the company's expectations and estimates.