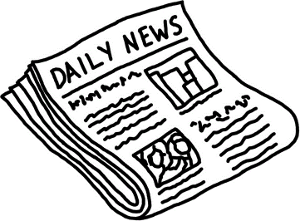 NeXplore Corporation has released an updated version of NeXplore search engine. It is Web 2.0 optimized for a more superior end-user, with rich media display and social network integration.
These changes came about as a result of the feedback received from NeXplore users and centers on improving the search engine's performance and enhancing its distinct, visually engaging user friendly interface.
Edward Mandel, the company's CEO, stated: "With this update we focused on areas most important to our users; namely, ease-of-use and overall usefulness. The modifications we've made to the backend and user interface of NeXplore Search make it easier to quickly navigate through NeXplore's visually rich search results. Our mission is to provide the most engaging, enjoyable and productive Internet search experience available. This updated release of NeXplore Search attests to the unwavering commitment of the entire NeXplore team to achieve this goal."
NeXplore Corporation CTO, Dion Hinchcliffe stated: "Our Web 2.0 application model uses innovative cloud-computing techniques to create a highly effective distributed search engine that easily scales to meet volume demands without compromising performance. We've combined this backend with a social overlay to fine tune and share results and a user interface built with advanced RIA technologies to create a compelling, highly productive user experience. NeXplore Search is poised for growth as users seek more effective and enjoyable ways to find the information they need."
Some of the enhancements are:
Smoother navigation- Notable changes to the NeXplore Search results page include giving users the option to collapse the 'Pop Search' and 'Wiki Search' boxes; resizing and repositioning the 'Preview,' 'Save' and 'Trash' icons for better visibility and ease of use; and the introduction of a floating preview screen that provides searchers with an immediate view of the website associated with whichever search result or advertisement they direct their cursor to. The new NeXplore preview screen helps to eliminate unproductive and aggravating drill down and increases search speed and success. Lastly, cleaner, crisper icon designs, bolder colors and sharper contrasts bolster the aesthetic appeal of NeXplore Search.
Faster results- Presenting video, photography, thumbnails, Pop Search, Wiki Search and other rich-media displays with every NeXplore search requires considerable back-end computational work. To speed up download times and deliver faster search results, NeXplore engineers leverage advanced cloud-computing techniques that provide instant scalability and the power needed to serve up NeXplore's robust content.
Social sharing- Also added to NeXplore Search is a unique, patent-pending social sharing feature that enables NeXplore Search users to easily book mark and share search results with others across the Web. Making it simple for users to book mark and share NeXplore Search results increases affinity and stickiness among existing users and serves well as a viral mechanism for driving NeXplore's continued growth and popularity.
The Director of engineering for NeXplore, Bob Byron stated: "We're very proud of what we've accomplished in building NeXplore Search, but ultimately, the user is king in the Web 2.0 world. The feedback we receive from NeXplore Search users is invaluable. We listen very closely. The end result is a truly unique and enjoyable search experience that lessens reliance on static text, does away with fruitless drill down, and provides a refreshing, media-rich environment that is both visually appealing and productive."
NeXplore was beta launched in January of 2008, and has steadily grown, and was ranked 7th for the week of September 15th on the Movers & Shakers list.
I think this will be the next thing better than Google. It is easy to use and search is a lot easier to me than Google. Give it a try and see what you think!!
Check it out here.