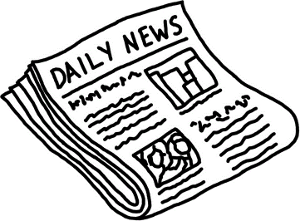 There's no better time or place to head to Las Vegas! The Global Gaming Expo is set to run from November 16th to November 18th, and it's not too late to grab a great last-minute deal for a flight to Sin City. The Global Gaming Expo, or G2E for short, states it is "the only event by the industry, for the industry", and it's been doing it for 10 years straight.
Over the years this conference has become a reason for gambling affiliates from near and far to congregate in Vegas. Casinomeister, Streakgaming, GamesandCasino and many other portals have been spotted there year after year. CAP and the GPWA as well as other
affiliate message boards will also be present, and it's generally party time!Top 5 G2E Must-Dos for Online Gaming Affiliates
One glance at the exhibitor list and you'll realize you have to efficient to be effective at this Expo. Here's our "Gitter Done" list of what you need to do while you're there, in no particular order, except that you should definitely plan ahead for #5.
Complete the G2E Show Planner. This new addition to the long list of Global Gaming Expo features lets you customize your conference experience so that you take advantage of the exhibit floor and conference schedules. Never miss out on all the free slots demonstrations, keynote, or celebration and make the most of your time in Las Vegas.
Get the G2E App. It wouldn't be a 2010 conference if it didn't come with its own mobile phone application. Sponsored by Konami, the G2E Mobile puts the Global Gaming Expo–all the exhibitors, speaker schedules, show specials, and a detailed map of the exhibition floor–right in the palm of your hand.
Register for the iGaming Congress. With 1.5 days filled with courses about the history of internet gambling, how to navigate US online gaming stances, and the nitty gritty of payment processing, the G2E iGaming conference is an absolute must-do.
Keep on learning. Outside the 11 sessions offered in the iGaming Congress, there are seven other highly applicable G2E online gambling sessions that cover things like online poker, other worldwide legal issues and opportunities, and lessons learned. That's 18 classes that will prepare you for a great 2011.
Head to the Stratosphere. The GPWA is hosting a "meeting/cocktail party" (read: mostly cocktail party) at the top of the Stratosphere from 8pm to 11pm on Tuesday, November 16th. Get views, booze, aaahhhs, and ooohs with plenty of networking opportunities, free thrill rides (new this year!), and a chance to mingle with JTodd, Anthony, Vin and Michael. You'll need to RSVP to gain admission, so check out the details now.
Of course, you can't attend a conference in Las Vegas and not do a bit of gambling, touring, gambling, show-watching, or gambling. You'll get the latest insider information at the Complete Las Vegas Forum.