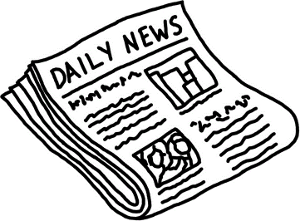 Article Link Quote: U.S. Rep. Bob Goodlatte, R-Va., has announced plans to reintroduce his Internet Gambling Prohibition Act on Thursday. A media alert released from Goodlatte's office this afternoon links the failure of Goodlatte's previous attempts to pass prohibitory legislation in the 106th (1999-2000) and 107th Congresses (2001-2002) to Jack Abramoff's "campaign of misinformation
Jack Abramoff seems to be the perfect scapegoat now. Here you can find Goodlatte's press release.
Of course there are totally different ways of viewing the matter.
Quote: "This law has been kicking around for years," he said. "This law makes it more difficult for banks to accept credit cards for online gambling purposes, but the Patriot Act has already done that. The online gambling firms are using overseas banks for these purposes."
Mr. Costigan doubts the legislation will be passed. He believes that the supporters of the bill, not its opponents, will cause the defeat of the proposed legislation.
He said that organizations such as the Christian Coalition, the National Coalition Against Gambling Expansion, and the Family Research Council, which have come out in support of the legislation, will eventually torpedo the bill.
"Every time they have tried to pass this bill, the religious groups have ended up opposing the bills because of all the exemptions the bill picks up along the way," said Mr. Costigan. "The horse trading happens, different groups such as Native American casinos get exemptions, and the religious groups drop their support of the bill."
Quote: Although it has been neutral on Goodlatte's bill in previous years, Nevada's casino industry has recently shown signs of opposing an Internet gambling ban.
"There is no question that a number of our board members think the technology is there to effectively regulate Internet gambling," said Frank Fahrenkopf, president of the American Gaming Association, which represents Nevada casinos in Washington.
Fahrenkopf declined to say who those board members are. He said he is preparing a report on the feasibility of Internet gambling regulation, which he will present to association members in April.
Please follow the links to read the articles in their entirety.