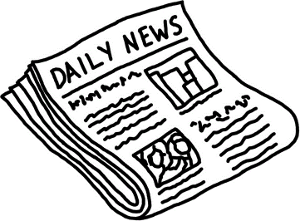 Hesperia Tower, a beautiful place to stay in Barcelona, Spain, and an even larger show of people who came to the Casino Affiliate Programs (CAP) events, it was spectacular. The Affiliate Series of Poker (ASOP) was set up nicely with the poker tables lining the outside edges of the Exhibit Hall, where the online casino and poker booths were set up during the CAP Euro exhibition.
The ASOP was started not long ago, in early 2007, so that the affiliate's could get together to show how much they can dish it out in a poker match. Just to see who or which affiliate has what it takes in the real world playing field, to match wits as you might say, in a somewhat serious tournament of poker. There have been studies in several Universities stating the fact that poker is a good form to learning strategy and this is one of the reasons why the ASOP was formed.
It was very exciting time for many online poker players to be able to meet the poker legend, Doyle Brunson. Not only was he there on business, but to also give us poker players a chance to get an autographed book, a picture beside Doyle or just to say hello and friendly hand shake.
On the day of the ASOP, being a player myself in the tournament, it was right at lunch time and a little more than an hour to go before the ASOP Tournament began. I met a couple of the other players that I have played before, feeling the static of tension resonating as we wished each other luck in the upcoming poker event.
During my sparse lunch break a first-time tournament player happened to approach me with a question, the same one that I had in my mind during my first tournament.
"Don't you feel just a little nervous right now?" I replied that I was, just a little bit.
In the back of my mind I am remembering how I was and how he was just then, nervous, and just wanting to get to the poker tournament, and win.
He replied to me, "Boy, I am really nervous."
I gave him a piece of advice that may have settled him somewhat, and that was, just to be yourself and enjoy the tournament while you were in it, but most of all relax and play smart.
There were several very good players at the ASOP. I was told by a friend of the winner in the ASOP Barcelona, that Chris was possibly the best online player out there. This friend told me that Chris had won a seat to a World Series of Poker (WSOP) event and won thousands of dollars, and had won several other events during his poker playing while online. Dennis, or Ace Jones, is another good poker player taking first place in the second ASOP, in the Bahamas. Let us not forget the first place winner of the First ASOP, Miko, CAP screen-name Astronaut, who has passed through many of us poker players, making it to the last three poker events. Keep an eye out for him in CAP Euro London in 2007.
I do consider myself a good player, making the final table in the ASOP Bahamas and coming in second place there, with the help of, my wife, some close friends and working for Games and Casino.com.
I wasn't all that nervous when game-time ASOP Barcelona was about to begin, it was just after the announcer said, "Shuffle-up and Deal!" that my nervousness began. It took about a half hour to calm myself as I noticed the other players doing the same. I started playing good enough to where the other players were afraid to call my raises. Getting too cocky for a poker game is where a player will start to lose his chips, as I had done.
The poker game had begun to get serious after an hour into it, up to the first break. We all returned to the game after a fifteen minute break. Our table was the last one to give up its first player, and that was me. I learned a lot about poker that day, something I already knew but did not take action to, a raise before the flop against me. The same thing I had done two hands before to add to my stack of chips was then done to me, and I went "all-in". All I needed was a nine that did not show up. Sometimes going fishing in poker will work, but if the other player has a pair in his or her hand, it is best to fold and go all-in on a better hand.
The ASOP Barcelona Poker Tournament lasted for several hours the first day and about half the time on the second day for the final table. If you plan on being in a real poker tournament against good and even great players like that of the ASOP, make sure you are ready to play your best, but most of all relax and play smart.
To get an idea how things come about in the great CAP ASOP events, check out the two-part clips that have just recently been broadcast on a real television show in Europe, found in the CAP Euro Barcelona Video, right here!