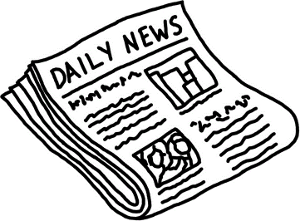 Well, I went to the CAC 2005 in Las Vegas.
I thoroughly enjoyed it, as I do all CAC conferences, and you can bet that I will be in Amsterdam for the April conference.
There were in excess of 650 people attending this year. The exhibition hall was full and some booths had spilled out into the hallway. I am not sure how many affiliate programs were exhibiting but there were lots of them.
But the best thing was that all the programs I wrote about here earlier, the ones that had breached contract with affiliates, every single one of them fixed the problem.
This industry has just made a huge step towards respectability – it is an industry where a handshake is a handshake and a contract is a contract.
Now if only the sportsbetting industry would step up to the plate. You'd think a publicly trading Company would be a pretty solid organization. Think again.
Sporting Bet has cancelled it's affiliate program in favor of small localized promotion. They are not going to pay the affiliates for sent players as contracted. They just will stop payments at will. They sent out a letter to affiliates stating that, and telling them that they are not allowed to post this on message boards.
Not only that, they have sent a letter to players offering to pay if the player closes the current account and opens a new one. This effectively removes players from affiliate accounts.
What are we doing here, having bookies behave like in the old crime days?
Ignoring contracts at will, threatening and stealing?
Shame, shame, shame, Sporting Bet!
I said so at CAC, and I will shout it from the roof tops! Sporting Bet is cheating affiliates. It is breaking the law doing so. Are the folks at Sporting Bet not learning anything from what just happened in the industry?