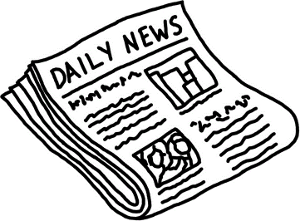 Rewards Affiliates Newsletter :: July 14, 2006
CAC2006 Vegas
We're doing it again! Watch this space for news on our upcoming party at this year's CAC in Vegas! Hope to see you there!
Summer Daze Part 2
As mentioned in the last newsletter, this time of year typically brings a slow down to the industry. Now that the World Cup has ended, we are getting closer to telling you the special promotion we have come up with to help your conversions during this season and get your players back at the computer with even more confidence to play at our casinos…
What is this promotion you ask again? Well we're aren't going to tell you exactly what it is right now, but your first clue is this:
…Your players will have no hesitation in registering a real account and making their first deposit…
We'll tell you more closer to the release date – keep reading the newsletters to find out!
Attention All Affiliates on PaySpark
URGENT: PAYMENT DETAILS
We must now include the full name connected to the PaySpark account with each payment . When you log in you will find a field to enter this detail right above where you enter your PaySpark number in banking details.
Without these details your future payments will NOT be sent. Please log into your affiliate account and change these details ASAP so that the next lot of affiliate commissions will be a smooth process…
Thanks for your cooperation.
Attention All Affiliates With European Wire Accounts
URGENT: PAYMENT DETAILS
Our processors have come to us further with certain details needed for processing. Without these details your future payments will NOT be sent. Please log into your affiliate account and change these details ASAP so that the next lot of affiliate commissions will be a smooth process…
The detail needed at this time is IBAN Number (European Wire Accounts Only). When you log in you will find a field to enter this number and an example next to the field of what the number may look like.
An easier option to this is Moneybookers.
Moneybookers allows you to transfer money directly to your wire details and is available to most, if not all, of Europe. Because they use different processors to ours, they may not require the same information that we do, which cuts down on errors from our processors eventuating in you not receiving your money on time.
By changing to MoneyBookers you get your payment promptly and since the transaction is free on our side, you no longer pay a fee from your affiliate commissions to be paid via wire. That's an extra $30 in your pocket every month!
To get a MoneyBookers account, please go to www.MoneyBookers.com
To receive payments via MoneyBookers, please log into the affiliate site and go to your profile to select MoneyBookers. All you need is the email address linked to your MoneyBookers account.
If you have any questions please do not hesitate to email me
Thanks for your cooperation
Hints and Tips – Text Links
Some of our most successful affiliates have recently been enjoying an increase in clicks and conversions rates by using plain old text links. Example:
Click here to get up to 40% free* on your first deposit at Blackjack Ballroom
Play the new Cashanova slot machine NOW at Golden Tiger Casino
Claim your $1200 TRIPLE BONUS NOW at Phoenician Casino
Current Player Promotions
We're giving your players extended time on the "Purchasing Methods That Work" promotion.
GET A 50% BONUS!
Your players get a 50% bonus up to a maximum of $250 on their first purchase using E-Check, NETELLER or Click2Pay at any of our partner casinos.
Players can open their E-check, NETELLER or Click2Pay account simply and quickly through the banking section of the casino software.
Don't let your players miss out on quick, easy and safe banking!
Starts: Wednesday, February 1st, 2006
Ends: Monday, July 31, 2006
Merger Complete
After all the hard work the merger is finally complete. All accounts were successfully merged together and all players were mapped to the correct affiliate accounts.
All affiliates should now be on their way to earning more commission from our newly acquired properties.
As always, if there are any questions please email them through to affs@rewardsaffiliates.com
URGENT: PAYMENT DETAILS
Because new accounts were created from the merger, we ask that all affiliates please log into their accounts and make sure your payment details are correct and up to date moving forward.
New Games
Keep your conversions up with the new games out now!
MadHatters
StarScape
Bonus Deuces Wild Poker
Spanish Blackjack
Banners for these games are up ready for you to start promoting now!
GOOD LUCK!
New Search Creatives Function now has Pre-Set SearchesAs you all know, we are continually updating our members area to make it easier for affiliates to obtain the marketing tools and information they need. That's why we have taken the new Search Creatives function to the next level… We have added Pre-Set Searches. This means you no longer have to retype keywords that may not retrieve the results you're looking for. Instead, click the drop down menu and choose from one of the Pre-set Searches that we provide for your convenience. These searches will be regularly updated as new games become available, new promotional banners become available, and seasonal banners come into play.
This function proves to be an asset to the banner farm and I am sure that all affiliates will love to use it.
For the specifics:
If you make a selection from the 'Pre-Set Searches' drop down menu, it will override any other options you submit (like keyword and casino).
However, once you select a preset search … then submit … it will automatically fill in the keywords and the casino and show you the results… Now if you want to further refine the search just leave the preset down box alone and use the normal form input fields to modify the search.
and finally, if you don't want to use the pre-set search box … just leave it on the default "Enter your keyword OR select one of these…" … and it will ignore that field.
Kindest Regards