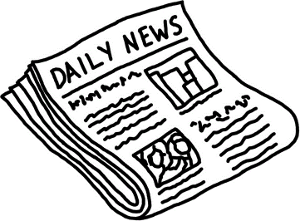 Leading Online Gaming Affiliate Program takes highest honours in Casino Affiliate Programmes Awards 2008
GIBRALTAR – February 7, 2008 – ReferBack, the exclusive affiliate program of leading online gaming giant, Carmen Media Group, came up tops in this year's prestigious CAP Awards when it was chosen as Best Overall Affiliate Programme at a glamorous black tie event at the Olympia Conference Centre in London last week.
Although hosted by CAP, all nominations were done by affiliates who also determined the winners through voting in each category. Affiliate programmes from all over the world were nominated in 14 categories, with ReferBack being nominated as Best Overall Affiliate Program as well as Best Casino Affiliate Program.
"We are honoured and delighted" said Grant Laubscher of ReferBack. "Although it is always great to win awards, receiving the highest honours in the CAP Awards, is especially satisfying. It is the most valuable accolade an Affiliate Programme could ever hope for as the voters are the affiliates whom they serve.
"For ReferBack this translates into a strong vote of confidence from our affiliates and is a clear indication that our continuous quest for new ways to grow and improve our product offerings combined with our strategy to partner with individuals who are serious about making money, are paying off for everyone concerned." For example ReferBack is now offering Jackpot City Casino, which now features a fully integrated multi-language solution including English, French, German, Italian and Spanish. Furthermore, the new Jackpot City Bingo product has also proved to be very profitable for ReferBack affiliates.
Referback has had a strong relationship with Casino Affiliate Programs (CAP) since its inception in 2004 – and is regarded by CAP as a Casino Affiliate Program benchmark. This clearly contributes to Referback's highly credible standing in the casino affiliate community.
Ends
About ReferBack
ReferBack (www.referback.com) is the exclusive Affiliate Program of choice of one of the world's leading online gaming operators,
Carmen Media Group Limited, which based in Gibraltar. Established in 1999, ReferBack has positioned itself as a trusted
industry leader and offers affiliates excellent commission structures, free acquiring and retaining marketing materials
and 24/7 support. Carmen Media's major online casinos include River Belle (www.riverbelle.com), The Gaming Club (www.gamingclub.com), Jackpot City (www.jackpotcity.com) and Lucky Nugget (www.luckynugget.com).