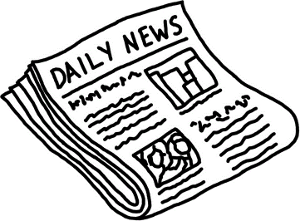 Dominique from Gamesandcasino.com has joined many other voices in declaring the Bewinners affiliate program rogue. She says: "I don't rogue any place easily, but this really takes the cake. There are three situations built into the affiliate contract that allow the program to simply seize all earned monies from the affiliate and effectively stop payments, or, in the mildest case, reduce the percentage to 5 percent. I am sorry, but to me that is outright theft. I hope no affiliate is foolish enough to deliver under these circumstances."
The three situations Dominique refers to are the following:
The 5% Rule: Affiliate commissions drop to 5% after 3 years
The 90 Day Rule: After 90 days of zero new-player activity, your affiliate account is closed (regardless of commissions owed)
The 3 Month Rule: If your tracked player fails to deposit within 3 months of the initial activity, the player becomes forfeit.
And Dominique is certainly not alone. Affiliate Guard Dog is also slapping the "Rogue" label on BeWinners, stating on today's forum, "These predatory terms are, quite simply, designed to maximize the profits of BWin at the direct expense of their partners." The outrage has become so bold that an entire website, belosers.com, has been launched and dedicated exclusively to "exposing Bwin's predatory new affiliate program, Bewinners." Everything from Bwin's happy announcement of the new program to the sad, unfortunate details of the terms and conditions are outlined, cross-checked with Bwin representatives, and discussed.
"It's obvious from the [new, yet retroactive, affiliate agreement] that Bwin has zero respect for their affiliate partners," states an article on AffAid.com. "What concerns us even more is the trend we are seeing within the gambling affiliate industry where established affiliate programs are making predatory retroactive changes to their terms and conditions resulting in reduced commissions for affiliates."
Other sites, like gratisonlinecasinookken.com, do less to educate the affiliate, who is already painfully aware of their circumstance, and more to encourage players to stay away from Bwin online casinos. "If a gambling company is making thier own rules and changing legal contracts to their benefit," they state in a recent blog post, "what do you think will eventually happen to you as a player?"
The Gambling Affiliates Union currently is hosting an online poll as a call to action: Should the GAU boycott and rogue Bewinners (Bwin). So far the results are a resounding YES, with 88% percent of the vote. Comment after comment reiterate disappointment, anger, confusion, and fear. What other gambling companies will follow suit?
Dodgy Online Casino History, a website dedicated to "keeping the bastards honest", has no qualms about calling a spade a spade. In a recent post, the said, "I can't help but shake the thought [that] the catalyst of these unethical retroactive contractual changes at Bwin.com, which are to screw over their gaming affiliates, are due to the possible merger between PartyGaming.com and Bwin.com". These provides an interesting theory, particularly if Bwin required additional cashflow to meet its financial expectations for the merger.
Or perhaps, it was the "winning formula" after all, as Jim Ryan, PartyGaming CEO states in his press release regarding the merger: "With market leading positions in poker, sports betting, casino and games – in particular bingo – the new company will have a winning formula to exploit the growing online gaming market, supported by a strong balance sheet, significant cash flow generation and a highly experienced management team."
"Exploit" is an interesting choice of words.
BWin has not responded to all the outrage, it did respond to a comment thread that occurred after the program's announcement on the popular Casino Affiliate Programs site. "We are having the same goals–if our affiliates earn money, we do as well," states "Your bewinners team". Yet something tells me that it really should be the other way around… Bwin actually reiterates this on the GPWA.org comment string, "Bewinners is a program that offers great possibilities for its users…we are having the same targets–if you perform, we do." And they are absolutely right. If the affiliates are able to eek out any earnings based on this new program, Bwin will most certainly be reaping the benefits–95% of them, to be exact.
There is no doubt that Bwin/Party Gaming were bubbling with excitement over the announcement of this "new and improved" affiliate program. With terms and conditions like these, it's obvious who the intended "BeWinner" is. And, unfortunately, it's not the affiliates.