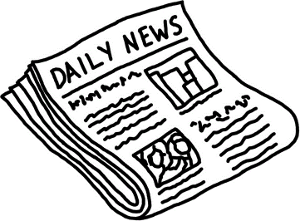 Dear Affiliate,
Please read the below email in full very carefully. If there is anything you are unsure of please contact us. We expect to be very busy over the next week but we will ensure we have time to respond to all queries you have within 24 hours.
MGS (Prima Poker) are introducing a rakeback cap and they are outlawing the promotion of rakeback for any rooms on the MGS Poker Network. Below is some information for you and what is required to ensure you and we are compliant with the new rules. If you do not comply with these rules we (both RCC and affiliates) risk losing serious income.
Royal Card Club (RCC) and all affiliates of RCC are no longer allowed to advertise rakeback in any way to any player who has not already deposited at RCC. This includes advertising it by email, on websites and in an IM conversation or in any other way. This rule comes into effect on November 28, 2006.
This is the last chance to advertise rakeback on the Prima network – therefore we recommend you contact your player base (those who do not yet have an RCC account) before November 28 and urge them to create an account at www.RoyalCardClub.com before this date even if they aren't going to play straight away at least get signed up. If you need content for a mailer let us know, we will be able to provide you with something.
To help keep RCC attractive on your site we will offer a signup bonus of 500% up to $1000 Free and a monthly bonus of the same value but you are not allowed to advertise on your site that players will receive rakeback at RCC.
Once a player has joined RCC and deposited they will be offered 30% rakeback automatically. Please note: If a potential player asks you if they will get rakeback at RCC you should inform them that they should make an initial deposit in order to find out.
NOTE: MicroGaming will do many checks on this and if any breaches are found affiliate accounts may be closed and any funds seized by them. We cannot stress how important this matter is.
Just to recap: You CAN continue to advertise RCC on your site, with selling points being the signup bonus, monthly bonus and the promotions we are launching for all players on December 1 (details below). However you must remove any mention of RCC offering rakeback from your site before November 28, 2006. If you do not remove rakeback advertising for RCC from your site before November 28 you risk having your affiliate account closed.
The new commission rates for Royal Card Club affiliates are as follows:
Commission Monthly Gross Rake

35% $0 – $3,000
37% $3,001 – $6,000
40% $6,001 ++
Rakeback will continue be be deducted from your commission as it is at present however we will pay all transaction fees incurred by deposits by all players. This excludes some players who remain on high rakeback deals, these will continue as previously agreed between RCC and the relevant affiliate until February 1, 2007 when all players will be brought down to 30% rakeback as dictated by the new rule.
All players who played between October 5 and 19 will remain on the rakeback level they are on at present providing it is higher than 30%. Any of these players on a RAF program will be moved to a rakeback campaign with the same settings. This means that up until February 1st there will be little change for people who played between October 5 and 19.
As of February 1st rakeback for all players will all be brought down to 30%.
We have taken this opportunity to launch some great promotions which will start December 1 and are available to ALL Royal Card Club players. These are listed below and the cost for each of these will be paid in full by Royal Card Club (no expense will be passed on to you).
1) iPod Week – Every month for one whole week we'll give an iPod away to one of the top five rakers. In December iPod week will be from December 18 through to December 24 (Christmas Eve).
Note: Each player can win a maximum of one iPod per calendar month. The iPod may be exchanged for free cash ($320 into the player's poker account) if they would prefer this. If the player selects the cash option there are no wagering requirements imposed upon the bonus.
2) Wicked Weekends – Every Saturday and Sunday (excluding the weekend in iPod week) for the whole month the top raker Saturday and the player who plays the most raked hands on the Sunday will win a $200 CASH Bonus – no wagering requirements! That's $400 up for grabs every Wicked Weekend!
Note: Each player can win a maximum of $200 each weekend. If the same player is the winner on Saturday and Sunday of a particular week the prize for Sunday will be awarded to the player in second place on the rake leader board.
3) $1000 in Freerolls – December 12 and 26 starting at 20.30 CET we will run $500 freeroll tournaments for the holiday season. Free entry, providing the player has played at least 200 raked hands in the 30 days prior to the tournament. $500 in prizes for each tournament, capped at 100 players to keep the odds hot!
We will inform all players of the above exciting promotions, but perhaps you would like to use some or all of these great promotions to help attract players to www.royalcardclub.com – If you need any specific creative or content for a mailer please let us know.
Some affiliates who had active players between Oct 5 and Oct 19 will need new affiliate accounts created, to use for recruiting new players, if this effects you we will be in touch in the following week with the details of your new account.
Finally, if you are unsure about any of the above information please feel free to email us, we understand there is a lot to digest and will be only too happy to explain it in greater detail.