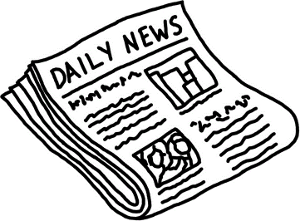 Powered by Business Wire
April 25, 2006 10:45 AM US Eastern Timezone
LONDON–(BUSINESS WIRE)–April 25, 2006–PokerShare.com, the online poker room that shares its success with its players, is now live and is pleased to announce the eagerly awaited launch of their affiliate program.
After launching to their existing players last month, PokerShare.com, winner of the 'Top New Site' in the Gambling Online Magazine Awards, is now fully live and accepting new players. The innovative new company has simultaneously launched their affiliate program and according to Max Wright, Poker Room Manager, "Affiliates are excited about our return because PokerShare.com is fresh and exciting and the concept has already been hugely successful with players. This means conversion rates will be significantly higher than average"
PokerShare.com also seems to have a secret weapon in their midst, Marketing Director Satyaswaroop Mahapatra who joins the PokerShare.com team directly from Party Gaming PLC. "PokerShare.com has a concept that can stand on its own; this will make it easier for the affiliates to promote PokerShare.com." He added, "Sharing in the company's success is a unique selling point that differentiates PokerShare.com from all other online poker rooms in the industry. The initial response from Affiliates has been remarkable and at this rate, I'd expect to see PokerShare.com amongst the major poker rooms in the industry very soon."
An affiliate of PokerShare.com can earn either a monthly percentage of revenue from their players or they can receive a one-time cash payment for each new, real-money sign-up. All previous players at PokerShare.com have remained tracked to their Affiliates and payment for these players will continue according to the original affiliate deal. All previous players have received a generous cash bonus in their accounts to get them started.
Affiliates are sure to benefit because poker players recognize the added value of playing on PokerShare.com. In brief, PokerShare's concept means more value for players. This simply means affiliates will make more money with PokerShare.com.
For more information on PokerShare.com Affiliate Program, click here.
NOTES TO THE EDITOR:
About PokerShare.com
The PokerShare.com Trust has the ultimate benefit of 40% ownership of PokerShare.com. It receives cash every month which it returns to the players, through its unique Share Point Loyalty Programme. If PokerShare.com floats on the stock exchange or is bought by another company, players will receive cash based on the number of Share Points they have.
PokerShare.com is operated by Playit Ownit Limited and licensed by the Kahnawake Gaming Commission through its parent company, GamShare Limited. Both GamShare Limited and Playit Ownit Limited are based in Gibraltar. PokerShare.com is powered by, Sweden based, Tain AB, the largest online poker network in Europe.
How the concept works
When you play on PokerShare.com, you earn Frequent Player Points (FPP) which can be used for betting and entering tournaments. For every FPP you earn, you get a Share Point for free.
Your Share Points give you exclusive access to the Poker Share Trust, allowing you to buy merchandise from T-Shirts to cars, entry to land based tournaments around the world or just cold hard cash. The more you play, the more Share Points you earn. The Share Point Total will always be recorded, whether you choose to redeem your points or not. Share Points are important because this is the ultimate measure of loyalty for the Poker Share Trust, the more points you have, the more benefit you receive.
Contacts
Lyceum Media
Melissa Ross, +44 (0)207 953 4026
Melissa@LyceumMedia.com