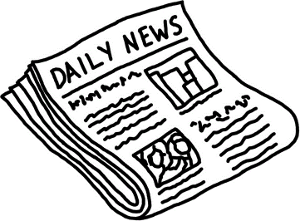 Get ready for the next iGaming Affiliate Event of the year! And this year PartyPartner is going to be the Platium Sponsor! It is going to be fun and learning for all that attend. So make your plans now to get in on this entire event!
27 May 2009 (London, UK) – Following the tremendous success of the Amsterdam Affiliate Conference, iGaming business are pleased to announce the return of PartyPartners as their platinum sponsor at their next event; Budapest Affiliate Conference (BAC) due to be held on the 10th-13th of September at the SYMA Exhibition Hall, Hungary.
"PartyPartners.com and AffClub.com are proud to be the Platinum sponsors of the Budapest Affiliate Conference. Our focus on localising our brands is delighting customers across Central and Eastern Europe. They can now play games in their own language, particularly on the multi-lingual PartyPoker.com that is now available in 12 languages following the addition of Polish and Romanian versions', commented a representative from Party Gaming. "We have many more developments in our pipeline and we welcome this opportunity to meet with existing and prospective affiliates from across the region. We're going to have fun in Budapest – so come and join the Party!"
With a special focus on Central and Eastern European markets including a unique insight into how Russia and Ukraine are operating in comparison to the rest of the world, the conference will bring real performance boosting strategies for the iGaming sector and plenty of local affiliates and operators on top of the 1,500+ international delegates expected. With 70 exhibitors, two conferences rooms, and 40 speakers, BAC is anticipated to exceed your expectations.
This will not be surprising to regulars at these industry wide online-marketing events, with Amsterdam proving to be a huge success after the re-branding of the event. Shay Shevach CMO at Rummy Royal commented: "AAC was the best gaming affiliate conference I've been to in the last 5 years. It is rare that in your first conference day you achieve 50 new leads – almost a miracle."
What makes the iGB Affiliate events so successful is the simple fact that from the start the organisers have focused purely on putting affiliates first, from charging them nothing to attend to ensuring they have the best experience at the events from a personal and business perspective. "We have learnt a lot over the past three years and we are constantly trying to find ways to improve our events and not simply our bottom line" commented Alex Pratt of iGaming Business; "With the hype already surrounding BAC I am in no doubt that this event is likely to be our best yet, and with more announcements to follow watch this space."
This is one even you do not want to miss! This is going to be one of the biggest Affiliate Event of the year. I am sure you will come back home with more insight on what is happening in the gaming industry, that will help your site move forward faster!