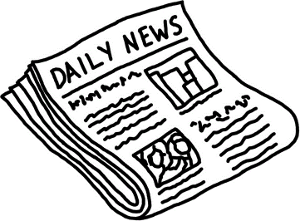 Fountain Valley, CA (PRWEB) May 1, 2006 — CasinoAffiliatePrograms.com "CAP" is excited to announce that a new room block has been secured at The National hotel for 2006 CAP Spring Break networking event in Miami Beach, Florida May 20-23, 2006. The new room block was established after the official event hotel, The Palms in Miami Beach sold out.
Attendance this year at CAP Spring Break is nearly double the year prior with over 250 attendees expected to attend 3 days of sponsored parties, networking events and education sessions. The new room block at The National is just 2 miles from the event hotel and is extremely limited. The group rate is $229 weekday and $299 weekend. The National hotel is a 4 star luxury hotel located in the heart of South Beach.
Rooms can be reserved by calling The National Hotel toll free number 1-800-327-8370. Please mention the group code Casino Affiliates to receive the discount.
CAP Spring Break is held at The Palms in Miami Beach and features presentations from industry speakers and sponsored networking events specifically for Internet Gambling affiliates and operators. Registration is free for all affiliates or potential affiliates, as well as CAP Certified Partners.
The schedule for 2006 currently includes 12 sponsored events, renowned speakers in online gaming law and search engine optimization, plus roundtable sessions on hot online casino games such as online poker, sportbetting, skills gaming and bingo. Affiliates and Casino Affiliate Programs Certified Partners can register for free at Casino Affiliate Programs Registration
Each year CAP Spring Break brings together the best affiliates and operators in the growing online gambling industry. Over 100 top affiliates and Casino Affiliate Programs Certified Partners attended the event in previous years. For more information including how to take advantage of a special group rate of $185 at The Palms in Miami Beach, visit http://www.capspringbreak.com.
About Casino Affiliate Programs Spring Break
Casino Affiliate Programs "CAP" Spring Break is a truly unique annual networking event for the online gaming affiliate industry. Each year top online gaming affiliates and CAP Certified Partners ascend to Miami Beach, Florida to network, learn and play. CAP Spring Break was created by the founders of CasinoAffiliatePrograms.com as a way for the best online gaming properties to connect with top affiliates in a fun atmosphere that promotes communication and friendship. Great things happen for everyone who attends this incredible event.
To learn more about the event go to:

http://www.capspringbreak.com
Sponsorships are available for CAP Certified Partners, for more information go to:
http://www.capspringbreak.com/sponsorship
About CasinoAffiliatePrograms.com
CasinoAffiliatePrograms.com "CAP" is the oldest and largest Internet gaming affiliate resource online. Casino Affiliate Programs features an active community forum, chat rooms, affiliate marketing tools, industry news/articles, scam alerts and a rigorous and distinguished certification process for casino affiliate programs. CAP Certified Partners are held in the highest regard and expected to protect the integrity of their affiliates and the industry as a whole.