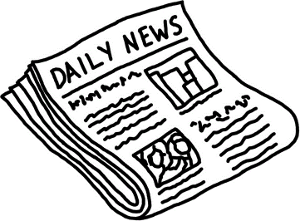 Affiliates, if you have been waiting on a way to get paid in your own currency, you don't have to wait any longer. I think this will satisfy everyone. Speedpay is on the ball!
Affiliate Speedpay (www.affiliatespeedpay.com), "the payment solution for the Affiliate Industry", has added 6 new currency options to the service, meaning marketing professionals can now get paid in a choice of up to 6 currencies in total.
As well as US Dollars (USD) Affiliates can now get paid in, Australian Dollars (AUD), British Pounds (GBP), Canadian Dollars (CAD), Euros (EUR) and Japanese Yen (JPY).
Customers of Affiliate Speedpay can now select one currency of their choosing or if they prefer, they can have individual accounts in up to 6 different currencies.
As well as now receiving funds in local currencies, this service is especially useful for affiliates that would like to work with international programs.
By adding new currency options to Affiliate Speedpay, it is now even simpler for Programs to pay their Affiliates world wide.
Programs and Networks can now manage their international payments through one easy to use system and can send same day payments to any country world wide in multiple currencies.
Chris Wood (Head of Product Development) says, "We have answered the demands of both Affiliates and Programs, in helping to make quicker payments in localized currencies.
By adding new currencies to the service, we also aim to help Programs and Networks increase their Affiliate base by reaching out to new affiliates world wide."
About Affiliate Speedpay
Affiliate Speedpay is the only payment service that is exclusive to the affiliate industry. By using Affiliate Speedpay, customers can receive their funds same day anywhere world wide. Affiliate Speedpay provides its customers can with a Debit Card allowing them to withdraw at ATM's online or in store, worldwide, alternatively affiliates can send or funds by wire to their own bank accounts world wide.
For further press information please email

All of you with these currencies won't have to worry bout conversion anymore. Thanks to Speedpay! Keep up the good work guys!!