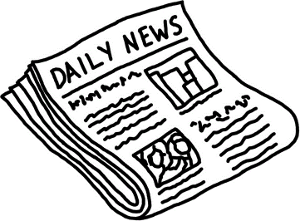 Message from Leisure and Gaming PLC (L&G)
Leisure and Gaming PLC (L&G) is the publicly traded holding company for established gaming brands worldwide, and has set out to be a leading industry consolidator. With the one year anniversary of the company's float on the London Stock Exchange on June 28, 2006, the accomplishments achieved in the first twelve months have raised the bar for the rest of the industry.
L&G acquired the VIP group of brands in June 2005 (and the VIP.com premium domain name shortly afterwards), the online gaming assets of Stanley Leisure in October 2005, and two industry leaders Nine.com and the English Harbour group in December 2005.
This means more products for your existing players and better conversions on your future traffic!
Best of the Best
The individual business units of L&G have identifiable strengths in e-commerce, marketing, retention, sales, service, product offerings, odds making and more – all of the very important factors that drive player conversions up and keep players playing longer.
While the company certainly has more acquisition plans in the works, much time and energy is being devoted to identifying and deploying best practices across the group, to ensure that we extract the real synergies that exist among the companies now forming part of L&G.
Three heads are better than One
The group currently supports 3 leading affiliate programs in VIP Profits, Casino Coins and 9am. All of the marketing effort behind each of these 3 programs is now dedicated to working together. That can only be better for everyone!
While the affiliate marketing experts at L&G strategize in the background, affiliates will continue to see the same great results from the existing programs. The three programs will continue to operate as always, with dedication to success and continued interaction with affiliates to maximize results still at the forefront of our philosophy.
Super System Coming Soon
Behind the scenes, our executives are evaluating the strengths of the programs, benchmarking them against gaming industry programs and affiliate marketing leaders from other industries and gathering as much input from affiliates and marketing partners as possible.
After all of this data is compiled, L&G will commence development of one best-of-breed affiliate marketing system to be released during Q2 2007. One super marketing system, one super affiliate management team, all the best brands, all the best products and all the best marketing tools and content!
Combine all of the above with second-to-none, industry leading service for players, and this all translates to more money for affiliate partners! Player retention and customer service is a proven strength at L&G, as players stay with the brands as much as 6 months longer than with the competition.
Be a Part of History
The foundation is being built now for what will be the affiliate system of the future for gaming affiliates. Affiliate relationships are taken very seriously at L&G, and the company wants to receive as much input as possible from all our valued partners. Be a part of industry history and pass along your thoughts and comments for the way forward with any of the groups' affiliate managers today.
VIP Profits – Mario Marques support@vipprofits.com
Casino Coins – Jared Palmer jpalmer@casinocoins.com
9am – Simon Eaton – simon@9am.com
Be a Winner with L&G
With a proven commitment to affiliates and players alike, marketing partners only stand to gain by referring players to L&G. Competitive commissions are available to all affiliates, and custom arrangements are available for affiliates with unique ideas and significant traffic and player volumes.
If you're already a member of one of the programs, pass along your feedback to the managers today. If not, visit the websites today at www.vipprofits.com, www.casinocoins.com and www.9am.com.