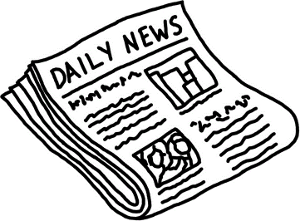 LASSETER'S
Hope you're having a great week and enjoying the remaining days of the summer. Pity how fast this season passes…..yes, time flies when you're having fun, they say.
Anyhow, I wanted to briefly update you on this month's exciting NEW affiliate promotions.
We are holding a contest for affiliates to dream up their own personalized player promotion, with a budget of $500! The affiliate that comes up with the most exciting, interesting and innovative idea for a player promotion will win $500 to use for an Exclusive offer for their players! All you have to do is send us your ideas at affiliates@lasseters.com.au by September 29th, 2006, and should you win the contest, you will receive $500 to launch your promotion on October 1st, 2006!
The other exciting promotion that we have running is our "Review Contest". Write a review of Lasseters' Online Casino, and start sending through new depositing players. By putting in this effort and helping yourself earn higher commissions, we will reward you with a $500 cash bonus. Simply write your review and send us an email at affiliates@lasseters.com.au with a link to the review page to enter the contest. We are more than happy to provide you with content so feel free to ask. The contest ends October 31st, 2006 and the draw will be held November 1st, 2006.
On top of these exciting contests, Lasseters is giving its affiliates extra incentives to send through tons of new players this month. The first affiliate to send through 20 new players will win $500, and we will award $250 at the end of the month to the affiliate that sends through the most new depositing players in the month.
Finally, we want to extend a big thanks to all the affiliates who participated in last month's Australian Adventure Affiliate Contest, below we've added a press release regarding the contest winner, please take a look
If you've got any questions or feedback about the new affiliate promotions or the program in general please drop me a line, I'd be happy to help!
Good luck and happy promoting,
Julia Stead
Affiliate Marketing Coordinator
CONTINUED….
Lasseters Online Casino
affiliates@lasseters.com.au
http://www.lasseters.com.au
Search Continues for winner of Lasseters' Australian Holiday
Lasseters Online Casino is continuing the search for the winner of their incredible US$15,000 Australian Adventure Competition.
Despite efforts to contact the winner, Mr Franz M, whose full surname cannot be revealed due to privacy legislation, has still not claimed his prize. If not claimed by midnight on Sunday the 10th of September, the holiday will be awarded to another lucky player.
Lasseters' spokesperson, Andrew Housego, is urging all webmasters to post the mystery winner's details on their sites in the hope that he will come forward before the September 10 deadline. "We are confident that Franz is out there, but he doesn't seem to be receiving our correspondence. The only remaining hope is that he stumbles across the details of his win while surfing the net." In order to encourage webmasters to spread the word, Lasseters is offering a bounty to the website that finds their mystery winner. Should the winner claim his prize before the deadline and identify the site that alerted him to his win, Lasseters will award a prize of $200 to the site's owner.
Entry into the Australian Adventure Competition was earned by registering and depositing $50 or more at Lasseters Online Casino during the months of July and August. Whilst there will be many Franz M's willing to claim the prize, Lasseters has confirmed that only one fulfilled the requirements for entry and his identity will be confirmed prior to awarding the prize.
Entry into Lasseters' Australian Adventure Competition has now closed, but there are many more reasons to play at the World's first fully regulated Internet Casino. New players receive a 100% bonus up to $100 on each of their first five deposits and as a publicly listed company on the Australian Stock Exchange, you can play with confidence that their games are fair and your details secure.