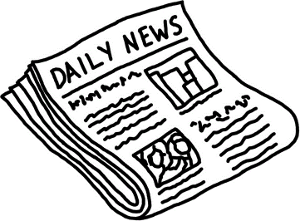 Affliate news
We would like to take this opportunity to welcome you to WagerShare. The integration of the Money Mechanic brands is now in its final stage
and we're aiming for a seamless cross-over.
We have already created you a WagerShare account, into which all of your Money Mechanic players have been mapped. For the rest of
March you will continue to earn via Money Mechanic but from April onwards, these players will be available in your WagerShare account.
Your current Money Mechanic links will work in WagerShare until July 1st 2006, by which time you will need to have replaced these links with
the ones from the WagerShare marketing tools section.
As April 1st lands on a Saturday this year, the actual integration won't happen until the Monday which is April 3rd. Rest assured though that any
revenue generated at any of the Money Mechanic brands between April 1st and April 3rd will still be tracked in your WagerShare account.
Your old Money Mechanic account has been merged into your new WagerShare account, login details to which can be found below:
>From April 1st the Money Mechanic brands will be subject to the WagerShare terms and conditions and commission structure. When you first
login to your WagerShare account you will be prompted to accept these terms and conditions so please make sure you read them carefully.
The only brand that won't be integrated into WagerShare on April 3rd is Jackpots In A Flash. However, I should point out that this is only in
terms of marketing tools. Your Jackpots In A Flash (JIAF) players will be mapped to your new WagerShare account and you will continue to
earn from them as normal. Similarly, if you have existing JIAF links on your website then these will continue to work until July 1st and you will still
be able to register new players. The designers here want to have chance to redesign the JIAF website and create a whole host of new
marketing materials before making it available in the marketing tools section, at which time you'll be able to promote the casino full steam
ahead!
We have done everything in our power to make this integration as seamless and therefore as simple as possible for you. However, if you feel
you are receiving this email in error as you already have a WagerShare account, please contact us at your earliest convenience to make
sure that the correct account is used and all players are mapped accordingly.
We're very excited to have you on board and we're looking forward to a very profitable future together. WagerShare has won multiple awards
in the past and recently won a poll, where affiliates voted us their most profitable Microgaming affiliate program. With your added support and
the inclusion of the extra brands, we're looking forward to going from strength to strength together.
Best regards,
Tim Whyles
—————
Affiliate Program Manager
WagerShare – Profits Guaranteed!