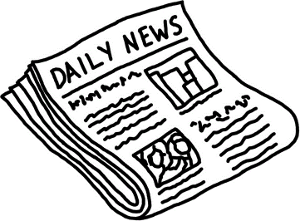 IN THIS SEPTEMBER INCOME ACCESS NEWSLETTER
September Promos at Income Access
Find Daniel and Sara at CAC Vegas 2006
Brand-New – Mahjong Club
Arriving Soon – Gold Mobile Casino
Meet Your Affiliate Managers – Roo from Jackpotjoy
September Promos at Income Access
Lasseters
Affiliates – 2 Exciting New Ways to win $500 at Lasseters!
$500 Affiliate Promotion Contest
Have you ever wanted to create and run your own special offer for Lasseters' players? Affiliates – it's time to dream up your own personalized player promotion, with a budget of $500! The affiliate that comes up with the most exciting, interesting and innovative idea for a player promotion will win $500 to use for an exclusive special offer for their Lasseter's players! Please submit your entries to affiliates@lasseters.com.au by September 29th, 2006. If you win, you'll have $500 to launch your own promotion by October 1st, 2006!
$500 Affiliate Review Contest
The benefits of having high quality content on your site are endless, and you can add winning free cash to the list! Write a review of Lasseters' Online Casino, feature it on your main page and start sending through new depositing players. The affiliate with a review on their main pages that sends through the most new depositing players will win $500 cash! Just email affiliates@lasseters.com.au once your review is up, to start tracking your players. Contest ends October 31st, 2006, and the draw will be held November 1st, 2006.
CONTINUED

——————————————————————————–
Mahjong Time
Affiliates – Bonus $2 Commission on Every Mahjong Time Registration
Mahjong Time is thrilled to offer its affiliates a special bonus this September and October – an extra $2 for each registration sent through, on top of regular commissions! The only requirement to receive the extra $2 is that a player must play a minimum of 1 game.
——————————————————————————–
Ultimate Bet
Player Poker Tournament Excitement at UltimateBet
Sun, sand, beaches and poker… plus pro-players such as Annie Duke, Phil Hellmuth, Anthony Esfandiari and KrazyKanuck, and celebrities such as Jennifer Tilly… all in store at the UltimateBet Poker Classic in Aruba this September 23 to October 1. It's guaranteed to be the hottest poker event south of Vegas!
Make sure your players know they can win their way to Aruba with UltimateBet's $10,000 prize package that includes the $5,200 entry plus air fare and hotel accommodations for two!
UltimateBet's weekly $200,000 Guaranteed Sunday tournament paid out $202,400 in cash after the most recent event! Make sure your players get in on the action every Sunday at 5pm EST, with the chance to win their buy-ins for as little as $5.50, or get their buy-in back if they knock out one of the listed pros!
——————————————————————————–
Find Daniel and Sara at CAC 2006
Will you be at the Stardust Resort & Casino on September 14-15, 2006 for CAC Vegas 2006?
Be sure to join your favorite Income Access affiliate managers, Daniel and Sarafina, plus representatives from Lasseters, Aus Vegas,Jackpotjoy and CasinoWebcam! Drop us an email at: info@incomeaccess.com to find out where we'll be and when we can meet.
——————————————————————————–
Brand-New – Mahjong Club
With an estimated 1 Billion players worldwide, Mahjong represents a huge and virtually untapped market 10 times more popular than poker. Mahjong Club, in collaboration with Mahjong Mania, brings this ancient game to life at their exciting new site: https://www.mahjongclub.com
Now part of the Income Access affiliate network!
Earn up to 35% commission, paired with tested, high converting marketing tools and attractive player promotions such as 20% deposit bonuses and a refer-a-friend program.
This September: % Commission + $10 CPA!
Throughout September, earn an extra $10 CPA on every new depositing player!
——————————————————————————–
Arriving Soon – Gold Mobile Casino
Mobile gaming is coming to Income Access with Gold Mobile Casino! Steer players to try out blackjack, roulette, video poker and slots on their cell phones when Gold Mobile opens the doors to its affiliate program managed by Income Access this month – stay tuned for the announcement!
——————————————————————————–
Meet Your Affiliate Managers – Roo from Jackpotjoy
We're pleased to bring you the news that
Roo Wright has joined the Jackpotjoy team as the new Affiliate Manager!
Roo has over eight years experience in account management, channel development and affiliate program development. An in-depth knowledge of SEO and eCommerce allows Roo to work with affiliates at a grass roots level and offers an understanding of the industry that is often overlooked.
Roo is able to present a wealth of techniques for developing affiliate marketing strategies and understands what it takes to be a successful affiliate.
Having a real passion for his work, Roo shares his knowledge with affiliates to build strong, lasting relationships with a win-win approach that increases revenues for both the program and affiliates.
Contact Roo anytime!:
Email: roow@miceanddice.com
Tel: +61 7 3394 8472
Mob: +61 406 424 882
——————————————————————————–
As always, we appreciate the time you have taken to read our newsletter. If you need more information about any of the topics discussed above contact us right away and we'll be happy to chat with you.
We truly believe that the key to successful relationships is through communication and feedback. Any comments, ideas and suggestions are appreciated and we encourage you to send them.
Regards,
Income Access Affiliate Team
Nicky :: Sarafina :: Daniel :: Sarah-Jane :: Jennifer :: Jene :: Le :: Jamie :: Amanda :: Vanessa :: Julia :: Saira :: Rachna
email: info@incomeaccess.com
MSN Messenger: incomeaccess@hotmail.com
Yahoo Messenger: incomeaccess