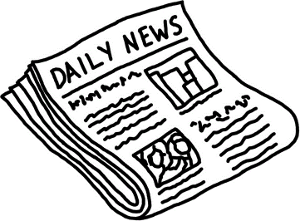 New at Income Access this August
Jackpotjoy
This August, win Jackpotjoy affiliate prizes in 3 different star areas!:
Highest Revenue: The affiliate that earns the most within July and August (excluding bonuses) will win a 4GB Ipod Nano and an Amazon gift voucher worth $100.
Most New Accounts: The affiliate which sends the most new depositing players within July and August will win a digital camera.
Most Improved Affiliate: The affiliate who shows the most improvement in relation to registrations and revenue within July and August will win $100.
——————————————————————————-
Lasseters
It's Australian Adventure time at Lasseters – for players AND affiliates!
Till August 31, new cash players who register, deposit $50 or more and claim the 100% 1st Deposit at Lasseters earn entries into an Australian holiday giveaway worth US$15,000!
Affiliates updating their home pages with 1 of the 5 new Australian Adventure banners from Income Access and forwarding at least 1 new player before September 1 will be entered in a draw to share in US$500 worth of cash prizes!
——————————————————————————–
AusVegas
Start promoting AusVegas' new Deposit Bonus (deposit $20, receive $60) and earn cash prizes!
Download any AusVegas banner (but hopefully one featuring the new bonus!), feature it on your home page and send at least 1 new depositing player this month, and win 1 of 5 $100 cash prizes!
——————————————————————————–
Mahjong Time
Premium & VIP League Membership has just been introduced to Mahjong Time!
That's on top of jam-packed features such as Hong Kong & Chinese Official Mahjong play, live help, progressive tournaments, hosted tournaments, private chat, and a brand-new Match Signup Bonus of $20 for new players.
With multiplayer mahjong getting introduced shortly, Mahjong Time is a mahjong property affiliates can't afford to miss!
Coming Soon – Mahjong Club
Mahjong Club is coming to Income Access!
Offer your players exciting multi-player traditional or speed Mahjong action, facing off in English or Chinese in this ancient game of skill.
Perks include a 20% Deposit Bonus on credit card or NETeller payments and a special Refer-A-Friend $10 Bonus.
Stay tuned for the program's launch announcement in your email inboxes soon!
Meet Your Affiliate Managers – Jamie & Justin
This August, meet Justin (above left) and Jamie (right), two Income Access affiliate managers we couldn't resist profiling together once we saw this (admittedly cheesy) photo!
Justin
Justin jumped at the chance to enjoy Montreal over not-so-hOttawa, trading in a communications agency position to live the life of an Income Access affiliate manager for clients such as Lasseters, AusVegas and Vegas Experts.
He's a dedicated gym-goer (waking up for workouts at 5:30AM every day!) and one of the few golfing fanatics in the office (which only adds to the teasing he gets for being a rabid Sens hockey fan!)
Jamie
Jamie traveled MUCH farther to enjoy Montreal, leaving behind his Australian health management role to take on WPTonline's affiliate management! He and Justin share a lot in common – sports, sports and more sports – although Jamie has yet to convince Justin to head to the local pub at 8AM to catch Aussie rugby and cricket matches.
Our current Ecom Access Ice soccer star (with by far the most goals this season!), Jamie will be sorely missed when he leaves on his long-planned tour of South America in the coming months.
Sign up for their programs and meet them for yourself!
Saying Good-bye to HCN and Sandpiper
We'd like to thank all our affiliates who promoted Hotel Casino Network and Sandpiper Casino, who are both sadly closing the doors to their affiliate programs managed by Income Access this August. We appreciate your patience as they wrap up all outstanding affiliate payments this month, and hope you'll continue to choose among Income Access' casino affiliate programs for outstanding commission earnings!
As always, we appreciate the time you have taken to read our newsletter. If you need more information about any of the topics discussed above contact us right away and we'll be happy to chat with you.
We truly believe that the key to successful relationships is through communication and feedback. Any comments, ideas and suggestions are appreciated and we encourage you to send them.
Regards,
Income Access Affiliate Team
Nicky :: Sarafina :: Daniel :: Sarah-Jane :: Jennifer :: Jene :: Le :: Jamie :: Amanda :: Vanessa :: Justin :: Julia :: Saira :: Rachna