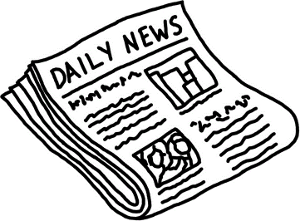 Look for some party crashers too, like Phil Laak, Antonio Esfandiari and more This should be fun for everyone!
21 January 2010 ( London , UK )- After months of speculation as to the identity of the star co-host at the iGB Affiliate Awards, it has finally been revealed that this is none other than Phil 'The Unabomber' Laak. The notorious gambler shot to fame at the World Poker Tour Championship in 2004 and has since dominated countless tournaments, having made his name as a 'loose cannon' on the poker table, and as a winning personality off it. This and his recent endeavours in the world of online Gambling, through the launch this month of UnabomberPoker.com via the Cake Network, makes him the perfect co-host for a night celebrating the best in online gaming.
"Phil Laak is legendary for knowing how to have a good time and I'm sure we'll create some great and entertaining chemistry on stage", Michael Caselli, Editor of iGaming Business and principal host for the nights frivolities asserted. "With the launch of his new site he is sure to become a welcome staple in the world of online gambling and this is the perfect way to introduce him to the movers and shakers of this industry."
The Unabomber, never one for doing things halfway, is not coming alone however, bringing with him some other recognizable figures, such as Dan Fleishman and Andrew Robl both rising stars in the professional Poker Circuit. However his most anticipated guest is none other than his partner-in-crime, friend and opponent Antonio Esfandiari. The debonair 'magician' is renowned for his sleight of hand and impressive card skills, which won him his first World Series of Poker bracelet in 2004. The night's event will have to be closely watched to see if Antonio has any aces up his sleeves.
Phil Laak will have quite the audience on the night, impressing his peers, but perhaps unaware that a couple of superstars will be watching from the wings, namely the Godfather and the Prince of Poker. Doyle Brunson will be there representing his online brands DoylesRoom.com and DoylesCasino.com, whilst Scotty Nguyen as brand ambassador for Expekt.com will no doubt live up to his hell-raising reputation. Unbelievably these bands of merry poker playing men have amassed over an astonishing $22.7 million between them in tournament winnings.
The event organisers, iGB Affiliate, must be stunned by the spectacular support the 3rd Annual iGB Affiliate Awards seem to be attracting, are there any gaming personalities that aren't attending this glamorous bash? The evening, to be held at the Grange St Paul's Hotel on Thursday 28th January, will certainly be awash with the igaming elite.