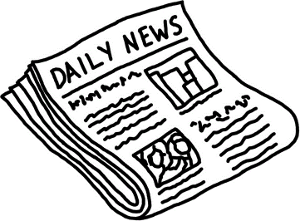 Pack your bags and make you plans to attend the iGaming Super Show!! It sounds like it will be fun for all!! Here is all the information you will need.
Register NOW to attend the iGaming Super Show – It's FREE
How are you getting to Prague?
We are happy to introduce Flight Centre Business Travel as our official travel partner for the iGaming Super Show. Their decided team of travel experts can provide you with free help and assistance, the widest choice of airfares and airline combinations and assistance with Visas and insurance. Simply tell Flight Centre your flight requirements, preferred airline and when you would like to go by completing the online enquiry form and they will tailor-make an itinerary to suit your needs.
Want to be in the heart of the action?
Then the official Super Show hotel, the 5* Hilton Prague is where you need to stay! It's been voted as the Czech Republic's best hotel but with only a limited number of rooms, we strongly advise you to book now to avoid disappointment.
With 300 rooms already sold, everyone will be staying at the Hilton Prague, so be prepared for 24hr networking in the hotel's multiple bars and restaurants. We will also be running a shuttle bus service, sponsored by Live Sport, from right outside the hotel to and from the expo centre on 26-27 May which means you don't need to worry about taxis and can maximise your time visiting the show.
NEW Conference Sessions
With over 40 speakers already confirmed and the schedule taking shape, we've got some top content and groundbreaking sessions planned. This week sees the addition of Joe Brennan Jr. from iMEGA and Melanie Brenner from PokerVoters, who will be discussing the progress of State legislation in America. For more information and details of the schedule and speakers, please visit www.iGamingSuperShow.com . Make sure you check back regularly as we are updating these pages daily.
Meet Our Speakers – The Legal Experts
Next in our Speaker Q&A series, we caught up with Tom Lippiett of Berwin Leighton Paisner LLP and David Clifton of Joelson Wilson LLP to get their insights on the rapidly changing European legislation and a sneak preview to what their session will cover: "Europe's Legal Landscape: An Analysis of Current & Upcoming iGaming Legislation Across Europe" to be held at 15:15-16:00 on Thursday 27th May in Room 2 – Global Legal Update Track.
FREE Conversion Surgery – Sign Up Now
Stephen Pavlovich, Director of Conversion Factory will be presenting a session on "Conversions: The ONLY Thing That Make You Money". As well as giving his strategies on how to maximize conversion rates, Stephen will host a free surgery where he'll review submitted sites and give advice that'll help everyone in the room. To take part, simply send an email to supershow@conversionfactory.com including your URL and conversion goals.
More Party Details Revealed
Everyone is desperate to know the what, where, when's of our exclusive evening networking events during the Super Show – unfortunately we don't have all the details, but we can give you a bit of insider information…
8pm – LATE Tuesday 25th May
Get into the spirit and come join us at one of Prague's most famous beer halls, U Fleku, for some locally brewed beer and some traditional Czech entertainment! We've booked the Knights and Jitrnice Halls exclusively for attendees of the iGaming Super Show – the perfect opportunity to network with new contacts and mingle amongst existing clients before the event starts.
9pm – LATE Wednesday 26th May
888.com will be hosting this official party, which is bound to live up to their fantastic standards and as this is now their fifth iGB party they know how to throw a good party! To be held at SaSaZu, the newest dance club sensation in Prague, this party will definitely blow away you jet set partygoers with the club's 5,000 m2 of space (big enough for 2,000 people!) and sleek modern interior. Get ready to dance into the wee hours of the morning with the young and the beautiful!
9pm – LATE Thursday 27th May
We've excited to welcome Jetbull as our networking sponsors for Thursday's official party. The details are still under wraps for the moment, but as these guys are local to Prague expect to be heading to the hottest venue in town and there are talks of a VIP guest appearance.
Whoa – don't head home early! Come and join us for the final networking event…it's the infamous Sunday Session, just not on a Sunday. Jetbull will also be hosting this newly named "iGB Unwind" Session, so relax in a traditional Czech pub before setting off home – the perfect way to end what we hope has been a busy and successful couple of days and get in some last chance networking!
With less than five weeks to go make sure that you have registered online and booked your flights and accomodation, we wouldn't want you to miss out on any of the action.