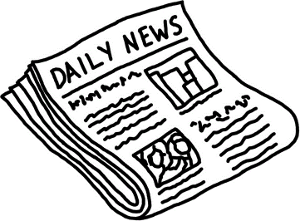 For Immediate Release
Contact: Anne Crago 202.715.1566
Michael Bolcerek: michaelb@pokerplayersalliance.org
Grassroots Organization Expresses Strong Opposition to Leach Bill
Washington D.C. (March 15, 2006) – The Poker Players Alliance, a grassroots organization of more than 20,000 American poker players, today voiced its strong opposition to Representative Jim Leach's (R-Iowa) bill, H.R. 4411, the Unlawful Internet Gambling Act, which is scheduled for mark-up in the House Financial Services Committee.
"The Poker Players Alliance opposes any effort to limit the rights of poker players to enjoy the game as they do today whether online, at a poker club or in the privacy of their own homes," said Michael Bolcerek, president of the Poker Players Alliance.
"For decades poker has been a game enjoyed by presidents, generals, members of Congress, chief justices and average Americans. Today, more than 70 million Americans play the game. It's totally mystifying why placing the word 'Internet' in front of poker somehow makes this American pastime unacceptable."
"If enacted, the Leach plan would dig far too deep into the pocketbook's of Americans. Deputizing banks to serve as the morality police for the government would mandate financial institutions with unprecedented and unfunded obligations. Most Americans choose to deposit their money in a bank with the understanding that their resources will be safe, not with the understanding that the bank will scrutinize and monitor every withdrawal, transfer, and individual check."
"According to Forbes' magazine there are 5 FBI agents assigned to internet gambling, we demand that American taxpayers and voters know the full cost of enforcing a ban on our rights to play poker on-line."
"Moreover, the Leach bill unfairly prohibits online poker, while it gives special protections to other activities such as intrastate gambling, on-line lotteries, betting on horse racing and certain fantasy sports. It is disingenuous to oppose Internet gambling and then write a bill that makes select forms of online gambling legal."
"The Poker Players Alliance urges members of the Committee to oppose this misguided and inequitable legislation."
The Poker Players Alliance www.pokerplayersalliance.org is a non-profit organizations advocating on behalf of American poker players.