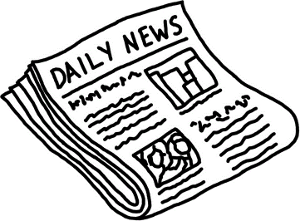 In a blog post titled, "Being bad to your customers is bad for business", Google blogger Amit Singhal poses a response to a recent New York Times article that showcased how a merchant actually scored prime search engine real estate because of negative reviews, not in spite of them.
"I never had the amount of traffic I have now since my 1st complaint. I am in heaven," states Tony Russo, the owner of several online eyewear businesses. The New York Times article goes on to report how Mr. Russo was even brazen enough to make his own post on one of the merchant rating sites, GetSatisfaction.com. "I just wanted to let you guys know that the more replies you people post, the more business and the more hits and sales I get. My goal is NEGATIVE advertisement."
Given the negative press, Google was quick to come up with a temporary solution to the problem by tweaking its algorithm to "punish" businesses who make a point of benefiting from bad business practices. Google knows that adjusting search results based on negative press, reviews, or general user experience is a slippery slope, particularly in an algorithmic form. This is mainly due to the fact that negative opinions surround more than just businesses. "If we demoted web pages that have negative comments against them, you might not be able to find information about many elected officials, not to mention a lot of important but controversial concepts," states Singhal in the Google post.
Furthermore, there's really nothing to stop websites from using blackhat SEO practices by filling the web with fictitious, negative reviews and complaints about their competitors. Any "sentiment quotient" that Google could use will inevitably be exploited, and it could ultimately be more harmful than helpful in the ways of creating a beneficial user experience.
While the expression "there's no such thing as bad press" may be one way to look at this, there is plenty an affiliate can learn from this experience. Most importantly is the use of the "nofollow" links, which allow affiliates to link to other sites without giving them additional weight or credibility in the Google algorithm. This certainly applies to those sites on the rogue list, as writing about rogue casinos in a link-heavy post may not be doing them a disservice.
While Google is aware that people and businesses are constantly trying to find loopholes in its search engine math, it stands by its advice to websites: maintain good business practices and present well-written, useful content to consumers and the rankings will come.