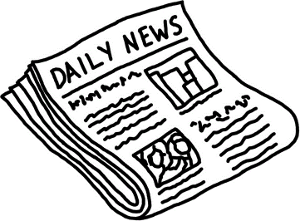 When Google Panda hit the scene in 2011, the algorithm update was anything but soft and squeezable; it was the first time Google launched an obvious initiative that promoted sites with quality onsite content and a solid user experience and demoted the lower-quality sites that primarily existed on a diet of low-level links and low-quality writing.
While the Penguin updates loom on the horizon, many affiliates and web masters may be biting their nails as to the effect it will have on their domains. Forums and blogs are a-flutter with speculation, with most agreeing that, like the trend in so many other walks of life, "going organic" seems to be the way to go.
Organic link-building
A "natural" strategy for link-building efforts, then, would be to promote your content and your brand across several boards, blogs, and forums, forming the "web" that supports and partners with other, similar websites and audiences. Don't disregard back links and the natural traffic that occurs from them, as they may be the easiest want to pull an audience in.
If you're looking for how to recover from Penguin, Danny Goodwin from SearchEngineWatch.com, listed 5 Types of Link Issues that he synched with the initial Penguin launch. Google's Webmaster Central Blog isn't listing specifics, mind you, but that doesn't mean we can't try.
Organic content
First and foremost, write strong and original content. Says Ben Wood, of the Huffington Post, "The ideal way of obtaining natural links is by creating content that is so useful/informative/entertaining that it begs to be shared, retweeted, '+1'd, and embedded on blogs that attract the same demographic of users that visit your site."
There's no question about what "unique" means when it comes to content, but how will Google define "high quality" writing? All a part of that vaulted algorithm, we can only speculate that the more a piece of content gets credited, talked about, voted on, linked to, "liked" and "plussed", the higher quality it becomes. It's the "natural selection" of web content; the better its written and marketed, the better chance of its viewership and survival.
Of course, just like anything organic, it's going to cost more, take more time to grow, and require the efforts of people and not machines. But there's a strong chance it's going to taste better, feel better, and rank better in the long run. Then again, this is all just speculation–unique, natural, unfettered as it may be.
What is your take on Google Penguin? Are you ready to take the plunge or will you be left out in the cold?